How can you benefit from a Bridal party Top to toe Consultation ? Would you like to have  peace of mind and confidence in your colours and style decisions for your big day?
Feeling good about the way you  look is an integral part of feeling fabulous on your special day. Having peace of mind about what colour scheme and what style is the best for you and your bridesmaids is really important. Everyone wants to look and feel great and, as a bride this consultation will fill you with confidence in your decisions of colour palettes and colour schemes, colour coordination, style of dresses and much more, helped and guided by Maria's advice.
I will at all times consider the bride wishes and respectfully give advice to all the bridesmaids. I will look at how to maximize everyone's best assets and find options of colours that suit the group. I promise you lots of tips and information delivered in a nice, light hearted and warm atmosphere.

In this practical, personalised group consultation we will cover everything related to style and colour step by step including dress styles and most importantly colour schemes , palettes and colour coordination to show you what colours and styles will work together to enhance the whole wedding experience. Maria

Email Maria for special rates for bridal parties attending together.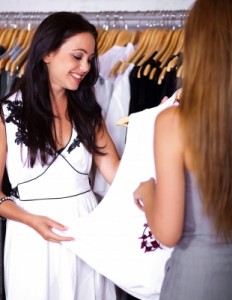 You will learn and benefit from all aspects of a colour and style consultation. and from Maria's extensive experience working with women and her knowledge and understanding of Colour and Style which she delivers in an educational, user-friendly and fun manner.
Find out  the range of colours that suits your complexion; how to mix and match, co-ordinate and blend colours to enhance your outfit, how to wear make up effectively and how to choose the correct outfits and accessories all the time.
You will also learn about your body shape and how to camouflage or enhance parts of your body so you can look stylish easily and effortlessly.
Maria will give you notes on your body shapes and ideas for what to buy according to your body shape and she will have an input in your own mood boards for the wedding or help you create one.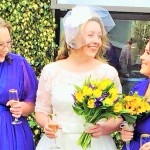 You will feel empowered and motivated to go shopping with a clear sense of what suits you. This will increase your confidence as a result and you will find it gets easier to find your own sense of style.
Also included are your personal colour analysis and Colour cards-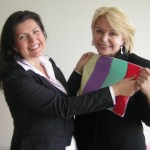 your personalised colour palette , your Season analysis, make-up tips, body shape, style and accessories advice and notes assisting you on how to dress in accordance to your body shape and scale.
Email Maria for special rates for bridal parties attending together.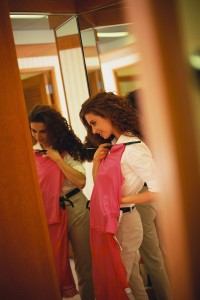 Appointments Location: Sandymount or Malahide.
For more information contact Maria on 087-2794346. Testimonials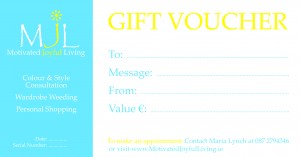 Contact us for gift vouchers and  group discounts for family and friends attending together.
Complete 'Top to Toe' Colour and Style Consultation by Maria Lynch. Available for private and group bookings