Executive Coaching one -to-one Testimonials
Thanks for visiting this testimonials page. Here you will find a selection of testimonials from Executive Coaching Clients.
Contact us for more information. About Maria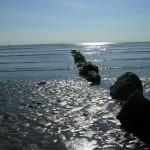 I found coaching with Maria excellent… we worked through things that would have taken years to sort!"
Trevor,N.A.M.  National Account Manager
Maria has a great ability to lead you to open up on issues at work and then break the issues down into smaller pieces and come up with an organised and sensible  process to tackle the issues.

I have found the experience to be very positive. I gained great practical knowledge in terms of time management and organisation of my professional life and of how important it is to focus on tasks that are important to me. Maria also taught me a great deal on the importance of body language and communication.

Stephen. Administration
Inspiring,motivational and a safe space to share and be understood. Gemma. Manager

Maria was so positive and supportive. She built up my confidence, sometimes without me even realising it. She got to the core of what was really going on with me and made me see my value and worth and how it was just me holding myself back. I'd recommend Maria to anyone who's self-esteem and confidence is a little delicate, and who needs a little encouragement and nourishment!! Anne. Finance.

Maria is a very helpful, insightful coach who provides very practical and individual focused advice and tips based on the experiences/situation the individual is dealing with.

Tracy, Games Development Manager

I found the coaching really positive. Always feel lighter coming away from each session. Made me realise that I am iportant and should not feel guilty about prioritising myself. maria is black/ white focused on getting to the root of the situations. Melissa

I thoroughly enjoyed working with Maria . She gave me an appreciation and confidence when dealing  with fellow work colleagues that has removed a level of stress and anxiety that had existed previously"

Gerard, Finance Manager
" As a leader in my own sphere I wasn't sure what this process could do for me. However by being open to it and working with the right person-Maria- I feel that the process has been empowering "
Sarah, CEO
" Maria is an exceptional listener and empowering. each time I finished a session -life and the world seemed a better and more positive place. Direction is a word I'll associate Maria with. Excellent manner and very professional"

Stacey, Health & Wellbeing Coordinator
 I have found the work that I have done with Maria life changing. She has taught me a whole new way of looking at my life and helped me to understand and adapt my behaviour so that I can achieve anything I want.

Fiona, Insurance Sales.

This was so much more than I expected! I left each session with REAL learningsthat I found myself able to apply.I often found myself thinking back over things we spoke about, so really everything we discused was relevant to me and meaningful. Thnak you Maria.  Lisa. Manager.
Found the Coaching experience to be transformative, enjoyable, challenging, facilitated by a person (Maria ) who has an amazing gift and who is also very professional , warm, knowledgeable and interesting.

Michael.
Very positive for both professional and personal levels.

Ciaran. IT Manager.
The Coaching experience with Maria was exceptional. At the first session i was nervous and unsure of myself and life in general. By the end session, I look forward to new challenges ahead and look forward to take one day at the time. Maria is so professional, open and honest. Really enjoyed my time with her.

Sabrina. Events Manager.

Maria is an amazing coach. I come to coaching for help with my work life but it has helped me so much in my personal life also. Maria understands the issues i faced and was able to give me the tools and techniques to ocercome and grow. This has been an extremely rewarding experience. Thank you Maria!  Maria. Manager

I cannot recommend Maria highly enough. She is a wealth of knowledge and I have gained so much from my sessions with her. She is fantastic at what she does and has helped me greatly in dealing with pressures at work and beyond. Life long learnings!  Kelly. Legal Manager.

Loved the one to one with Maria. Tried other courses in the past and even though i got something from these I still wasnt comfortable in presenting in public. Maria really built my confidence and allowed me to believe I am good and just be myself. Don't try and be something your are not! All elements of the sessions were tailored to me. Highly recommend to anyone who needs support.  Thanks Maria!

Jennifer.
The most important improvement was in my confidence in my own abilities from a point where I was considering leaving my position to a point where I believe I can have a future in the organisation again.

Stephen.

I really enjoyed the Executive Caoching experience. I went in worried and left feeling much more confident that I am capable of doing very well in my role. I also learnt that it is ok to ask for help and support. Linda.

I gained a huge amount from my executive coaching sessions with Maria-particularly in the area of confidence and belief in my own abilities to do my job. The sessions helped me to realise how self critical I am and how I take work either too personally or home with me. Thanks to Maria I have developed some coping mechanisms and more positive self thought to reduce work stress.

Linda.

I found coaching with Maria excellent and life changing-I feel like this is the start of me choosing to live and living the way I want to live-not how other people think I should. Thank You! Joni

I really enjoyed my coaching experience. I felt Maria was a fantastic tutor and really helped me with work and life skills. Anything that we discussed was dealt in a professional , confidential and friendly manner. Each session had excellent structure and I was really happy with the outcome. Overall i learned how to be confident and how to face issue that applied to my work and life. Rachel

Very helpful and worthwhile.

Ciara, Finance Manager
Maria is wonderful and I have never thought that her advice would make so much difference in my life.

Petra. Logistics
"I found the coaching session extremely useful and they have been excellent in assisting my goals for these sessions. They were very enjoyable sessions but very worthwhile. My work practices have changed for the better and I have used a number of techniques that I have learnt in the sessions to assist me in my work "

Siobhan. Head of Quality Control

"I have been working with Maria during a very challenging time in my career. Maria has provided invaluable support during this time "

Head of Operations.

I found the coaching enjoyable. Made me think about who I really am.Frankie. Company Secretary.

I would recommend Maria, as my coach  she was empathetic on a personal level with me which helped open my views to the techniques used.  As a result of this I was able to successfully apply the learning to my professional life.
I would like to thank you again for your help over the past few months.  It has been very valuable to me and I am very appreciative to you. You have a great blend of empathy as well as giving clear professional direction.
Diarmaid. Communications
"Great experience-refreshing way of looking and thinking about certain issues I've encountered that have had and effect on work ad social life."
Colman, Social Media Manager
"Terrific and energising.Insightful and motivating. Thank you so much"
"The structured 'guided discovery' approach of this programme proved very developmental and beneficial. It was a genuinely enlightening experience where  I was suitably rewarded with quality output from my own input"
Tim, National Development Manager
"I couldn't speak more highly of my coaching experience. I really enjoyed the sessions and look forward to more. I found them incredibly useful, especially given some of the additional stresses that I was under throughout them. Beyond helping to deal with those stresses I feel not only confident that I can one day operate at a management level, but also feel I have started to learn thing that will benefit me when that day comes and also will assist me in getting there.
Emmet, Health & Well being Coordinator
The sessions were very interesting and highly beneficial to me to my role. It has given me a number of tools to use and apply to my day to day working environment that i believe will be beneficial to me now and in the future. I want to thank Maria for her professionalism and courtesy shown throughout.

Colm, Learning and Development Manager.

Really enjoyed the course and working with Maria. Learnt a lot in the short space of time and look forward to continuing to practice my learnings now. Hoping to have another opportunity to work with Maria in a couple of months to see progress and gain some more skills. 
Niamh, High Performance
In the helter-skelter world of modern day business and commerce, the benefits of allocating designated time slots to engage with this coaching became apparent very quickly to me. This is not the sort of process most candidates can initiate or oversee themselves. Maria's personal approach, attention to detail and her friendly demeanour helped create an environment that was conducive to a meaningful discussion about where an individual finds themselves in their work life and what steps might be taken to advance themselves professionally. It was logical, digestible and enlightening.
Alan, Communications Manager
Maria is extremely talented and she made the coaching experience easy and enjoyable. I felt I was drawing the topics for discussion with her and we created the roadmap of achievements together
Georgina, HR Manager
I found the coaching experience Amazing. A different woman !

Martha, Health & Safety Officer
Maria is such a wonderful woman, very compassionate and supportive. She sees the lighter side of life and makes coaching very comfortable. She is not afraid to hit the nail on the head to move things forward. Thank her and appreciate the time working together
Alison, Fitness Instructor
"Coaching sessions with Maria were a very positive experience, challenging my own set beliefs and encouraging me to seek new paths in terms of my outlook on key areas of my professional career, in particular developing a more comprehensive understanding of the communication process. My own career motivations were challenged and I was encouraged to think more about what I wanted to achieve both within my current job and further afield. The coaching was delivered in a very positive and friendly way and was a thought provoking and interesting process."
Darren, Chief Operations Officer
Excellent opportunity to take the time to reflect on my own work practice and ways to improve. The guidance and support provided by Maria opened up other avenues that I had not previously thought of and made me focus on the important issues  and potential solutions.  These sessions reminded me of the  areas in which positive influence can be brought to an organization.
Miriam .  Business Partnerships Manager
Very positive experience and has contributed to self improvement in a short period of time. It has given me confidence to manage work situations, and importantly manage and rationalise my own inner emotions and concerns.
Niamh,  Manager
I found the coaching sessions with Maria extremely professional and focused.  Clear knowledge of what I wanted and structures were then put in place to achieve personal and professional goals.
Vincent  Child Welfare, Education and Regulations  officer
I was surprised by the effectiveness of Executive Coaching, I had never undertaken this before and didn't know what to expect, but with an open mind I benefitted greatly from the sessions with Maria.
Deirdre . Sports Administration
Very positive. Maria herself has a really positive energy that makes you feel energised.   She quickly get's to the heart of an issue, giving insight and practical advise and   exercises. She has a very holistic approach. Theresa. Marketing Manager.
I really looked forward to each session and I walked away each day with 'a lift in my step' and       a feeling of confidence.  I would recommend Maria  as a coach to anyone.
Teresa .Operations Manager
While I was a bit apprehensive at first, I am really glad I was given the opportunity to work with Maria. I definitely feel I benefited hugely from the experience and would encourage anyone to work with Maria. Empowering probably sticks out as I learnt to control my own destiny during the sessions.
Niamh .Developer Officer.
 I found the time spent in the sessions  with Maria really brought some clarity to my thoughts about looming decisions and how best to approach the various possible outcomes. They also helped me prioritise what had to be dealt with now and what could be developed over the longer term. This in turn has brought a better sense of perspective to dealing with issues that arise from time to time.
Sharon .Developer Officer.
 From day one walking through the door I was an absolute wreck. From the last session I am more confident and strong now to face difficult situations. Maria has a lovely manner and way and really helped me be a better person I am today.
Paul, Head Coach
I have found the experience to be quite 'transformation' for me as there is more to life than work, even when you do have a passion for it.

I have learned to identify/address and how to deal with the issues that before have cause me great stress and concern and are in fact not as bad as I had made them out to be.
Conor, Finance & Business Manager
I thoroughly enjoyed the sessions and found the support and techniques invaluable for my personal development. The extra motivation and spark I got from the sessions really helped me to reinvigorate myself into my work. I found Maria extremely approachable and very welcoming in our meetings and always made the sessions enjoyable and relevant to my work.
Emma.  Sports Administration
Overall I really enjoyed this coaching experience and feel it has benefit me greatly.

I found Maria very understanding , took me through the areas we required each session and she has really helped me with personal development as well as in the organsiation and the need to deal with different situations.
Graham.  Sports Division officer
During the course of the sessions Maria also offered support on a work related issue.  We also covered some Interview Techniques which I found extremely helpful.
Mary, Board Member
I found the coaching very beneficial and made me more aware of myself and my responses to certain situations and how to deal with them. I gain a lot of self-awareness through this experience.

Sonja. Sports Coordinator
Many of the techniques will continue to play a part in my work and personal life for many years to come. In particular my new found strategies for Presentations. I feel free to display what i know which is enhancing my work and I feel propelling me forward.
Tara. Sports Development Officer
Maria has helped me grow from a girl to a professional woman. Excellent coach and person. Stacey.

Maria is a fantastically warm and skilled coach with excellent listening skills and ability to comprehend the nuances of situations and conversations.
Moira. Director.
I always believed I had it in me and have now learned to bring it to the fore and use it.
Conor, Head of Finance
I found all sessions to be extremely beneficial and am now more confident in my approach to certain situations that I find myself in regularly.  Maria is a very charming, approachable individual who can quickly identify a type individual and knows what tools are needed to address a problem or situation.  Maria made the sessions very comfortable and listened intuitively to me at all times.  I always looked forward to our coaching sessions.  I have no hesitation in highly recommending Maria for Executive Coaching Sessions and hope to work with her again in the future.
Damien   ,Ticketing Co-ordinator
I would highly recommend Executive Coaching Sessions with Maria. Her coaching style put me at ease and I looked forward to each meeting. She helped instil a positive can do attitude and encourage me to better assert myself in the workplace and elsewhere.
Joanne  ,Manager
I am very happy with the process. This gave me a better perspective and tools to deal with anxiety and worry in my role as well as helped me have more clarity about what I want to do in the future.
Gaelic Games Manager
I found the Executive Coaching Life changing!

Without intention, I believe I went into this experience fully believing that I was incurable.I suffered intensively, from loss of confidence and anxiety in situations which involved speaking with people or indeed presentations.  Just attendance caused great anxiety and I would work myself up well in advance, by weeks in fact, to such a state that it was affecting my life in a very negative way.

Embarking on this course was pretty much my last chance in my belief that I could do this job.

I honestly cannot quite believe how much I have achieved due to Maria's coaching, advice and techniques.

Now I approach these experiences with an air of excitement and feeling of privilege.  Maria listened to me, guided me, encouraged me and gave me an exceptional bank of resources to help me grow in these situations.  I feel like a world of opportunities has opened up for me to which I never felt I was entitled.  I believe that I will always have to go that extra mile in preparation for these events but now I look on it as an opportunity to continue to grow and improve and above all, it helps me to raise my standards and outlook from doing the job well, to exceeding my and other's, expectations of me.  Practice makes perfect.

I am eternally grateful for this support in my professional and indeed personal life. Thank you Maria!!
Tara, Sport Development