Learn to Speak and Present with Confidence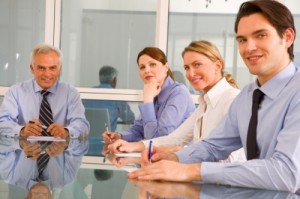 Learn how to improve your PUBLIC SPEAKING and PRESENTATION SKILLS.Work with Maria through one-to-one coaching sessions, workshops or corporate training.
Aimed at everyone that wants to build their confidence when delivering a SPEECH orPRESENTATION and want to FEEL COMFORTABLE to present their own thoughts or ideas in front of a group. You will learn PRACTICAL TIPS on how to write an effective presentation and develop your  OWN PERSONAL presenting STYLE when delivering content. You will have the opportunity to PRACTICE and will receive individual constructive FEEDBACK from Maria. This is a unique opportunity to practice this crucial business skill in a safe , positive and constructive environment.
Who should attend?
Employees working at all levels in the organization
Course objectives 
Participants will learn 
How to make a positive impact when presenting to others
Strategies to ground yourself before ,during and after giving your speech / presentation
How to prepare and write  effective presentations
How to work a room and present to different audiences
Identify  your own personal style of presenting 
Course outline 
The course will focus in four modules
Presentation skills
Self-awareness
Grounding Strategies
Practice/Feedback
Learning Process
Interactive workshop approach
Practical Individual and groups exercises
Course Duration
One full day from 9:30 am to 5pm. 
Facilitator: Maria Lynch/MJL
Contact us for more information. Testimonials