Confidence & Self Esteem 1 Day workshops and Training. Participants Testimonials.

It's like Maria connects with your soul and pinpoints the best way for you to deal with whatever your situation is that you want to improve on.  Breda

Life-changing- you could see the difference in people after one day. Every exercise was valuable. Wouldn't have missed it for the world. Karen. Teacher.

Really enjoyed the course. Made me see myself as someone worthy of love and respect. Caroline. Barrister/HR Specialist.

Excellent workshop. Maria is beautiful and so full of energy and inspiration. Gwen. Nurse.

Excellent 1 day course to hep conquer self esteem issues. Dearbhla. Chemist.
I am so glad I found this course. I feel like i have made my first step towards a better/happier life. Thank you so much! Sarah.Designer.

Great workshop. Maria is assertive yet warm and she really makes you delve deeper than the surface. She made a group of 19 women feel like they could conquer the world. Shauna. Secretary.

Maria is brilliant and so passionate in her beliefs- she picks up on your body language,posture, tone of voice.She pushes you to try again if you hesitate and motivates you. I feel great and energized. Audrey. Office Worker.
Highly recommend this course/workshops to any woman who has any negative thoughts about themselves. Open, safe and friendly environment  with an extremely passionate and understanding facilitator /teacher. Lucia. Fitness Trainer.

Maria's workshop gave me the space I needed to regain my confidence and self esteem and most importantly allowed me to reconnect with my true self. Thank you Maria. Catriona. Programme Coordinator.

I really enjoyed class and will recommend it to friends. Kaye. 

This workshop was a fabulous experience.I met a bunch of wonderful like minded women and I feel privileged. Teresa. Retail Supervisor.

Fantastic group and guidance. Maria;s work WILL GO FAR.If you are not open enough , you will afterwards. Sara. Manual Inspector.

Thoroughly enjoyed the course. Group environment works really well. Achieved clarity and reassurance. Kerry Ann.

I thought this course was extremely beneficial in enhancing my self -esteem and giving me tools to rethink my faulty thinking patterns. Claire. Teacher.

I came into this workshop not knowing what to expect. I am leaving with more knowledge on believing in myself and stop doubting myself in a lot of aspects in life. Boipelo. Student.

I learnt so much from the group on people's perception of low esteem.  Fiona.

Brilliant day. I really learned a lot. Maria. Product Builder.

Maria is a great facilitator. She runs groups with charisma and skill and intuitively knows the exercises to help each group. Aileen.

Very worthwhile course and a great experience. Laura. Sales.
Maria is a breath of fresh air with a practical and reflective approach to inspiring  self-esteem. Thank you! Nicola. Marketing Communications.

Excellent Day course, thoughtful and sympathetic to all students. Great introduction to the subject. Ronan. IT.

Maria is an excellent facilitator. I learnt a lot about myself and gained tips on how to be strong and confident in myself. Bronagh. Physiotherapist.

This workshop really opened my eyes to the habits, thoughts and beliefs that were destructive to my self esteem and were actually self-inflicted as a result of a lack of awareness. Megan. Student Teacher.

I really enjoyed the day. It boosted my confidence. Siobhan. Home Keeper.

Excellent workshop. Maria is funny,kind, wise and very intuitive. I would highly recommend people attending this workshop. Jacqui. Wedding Planner.

Very positive feel good vibe from the workshop. maria is extremely friendly,inviting and funny . THANK YOU! Jacinta. Manual Inspector.

It was an excellent day. Maria has such a natural way of inspiring confidence. I would love to do this course again. Orla. Teacher.

I am going straight back on the internet to look for details of Maria's other courses. Very knowledgeable. Great delivery usually hate interactions but this was great. Karen. Practice Nurse.

Very positive course. A nice feeling knowing your are not alone. Amanda. Accountant.

Have never attended a workshop like this before and was nervous at first. Found it very beneficial and I hope i can become more self confident using what i learned today. Paula. Primary School Teacher.

I found this workshop so enriching and beneficial. It helped me become more self aware and accepting of my true self to help with my self esteem and confidence. Aine. Teacher.
Maria has incredible positive energy and a great insightfulness. The workshop is extremely effective in creating change in how i see and feel about myself. Alma. Finance.
Excellent workshop. Would highly recommend it and found Maria a highly engaging and motivating instructor/facilitator. Elaine. Financial regulation.
More aware of how i project myself. Realise I am good enough and can continue to grow. Ger.
I thought it was a wonderfully helpful workshop which has given me tools towards self esteem and confidence in a very lovely way. maria- you are a wonderful person. Catherine. Tour Director.

Excellent course. Maria is a wonderful , energetic and passionate woman and serves as a role model for all women. Lucy.

I have regained my confidence and learnt to appreciate myself. Jackie. Nurse.

This day was the best for ME in years. Maria ticked every box I needed and didn't even now I needed. I truly appreciate her help today. Laura. Office Manager.

I really enjoyed the whole day.  maria you have a fantastic way of delivering it-your energy is infectious. Super Day. Thank you. Toni. Home maker.

Lovely day spent with a lovely group of Women. Triona. Office Admin.

It is an eye opening day. Simple tools to help me going forward.

Maria has a wonderful warm personality and has given us lots of tips on how to improve our self confidence and self-esteem. Angela. Retired.

Maria is great and full of energy. The workshop is very engaging and entertaining. Lots of practical exercises. Evelyn. Finance.

Lovely day feel more energised going home. Patricia. Accountant.

Very enjoyable and informative day. I feel energised after it. Jenny. Marketing.

Great workshop, huge power of women working together. Really enjoyed it, will do other workshops. Anna. AP-Analyst.

Wonderful energy. Alexandra. Financial Administrator.

I feel empowered to be a strong person and take responsibility for my life. Also not to'mind read' and be direct. Siobhan. Teacher.

Enjoyed the day immensely. Maria is a very beautiful, warm person. Anne. HR Assistant.

The course focused on the fundamentals of how to improve self-esteem. Simple practices that can be put to practice instantly. Sharon. Accountant.
Very informative day, fun exercises , interesting ways to pull back my layers of defence. Clare. Secretary.
Best workshop I have ever been at. Maria you are an incredible facilitator. Your passion, energy, self-belief and inspiration brought an amazing energy to the room and left us all feeling 'we can do this' Thank you! Emma.
It was a fantastic, enjoyable day. Would highly recommend it. I am leaving with a lot to think about. Martina. Business Development/Sales.
This day has opened my eyes and my mind to the possibility that i can find myself again and gain back my confidence and self-esteem as a right that I actually deserve. Therese. Travel Consultant.

Maria provides fun exercises to improve your self-confidence. Loads of group interactions and great way to get to know yourself better. Anne Marie. Data Analyst.

The energy created by Maria was superb. Insightful and powerful. Geraldine. Compliance Specialist.

I have tried many counsellors and self/help audio books but Maria's energy gives hope and encouragement that you have the strength to overcome situations. Suzanne.
I really enjoyed this course. I found it so helpful. Thank you so much. Jessica. Pharmacy Technician.

A very interactive and enjoyable workshop. Maria really puts you at ease in a space that feels very safe, helping you to look at your life through a reflective, supportive and positive lens. A fantastic experience-will be back! Claire. Teacher.

I was apprehensive about the day at first, but i think it was a very positive experience and I have learned a lot about how others may perceive me and my actions. Michael. Student.

You are ready to make changes, actively listen, think and evaluate you. Maria highlights that you are too hard on yourself and self-acceptance and realisation of better things to come will help you on your journey! Yvonne.Admin/Gvt.

Maria gave a most informative class. Her energy and enthusiasm fills the room with positive awareness for all attending the class. Mary. Office Administrator.

Life changing experience. I am going to be a better me. Niamh. Assistant Manager.

Today in the workshop we cover so much information/skills and the creativity was wonderful to experience. Tina. Administrator/Teacher.

I found this course to be very well taught by a very genuine, real and positive instructor ( Maria). It became clear throughout the day that I had developed some bad thought patterns which will help me to move forward from now on. Nadine. Architect.

To stay connected body,mind,heart to use breathing when feeling uncomfortable to affirm myself. F.E.A.R. False Evidence Appearing Real. Audrey.

I have been given the building blocks to reshape my life. Hilary.

Excellent workshop. Maria has a great and fun energy and  creates a safe space for talking about very personal issues. Emma. Community Worker.
I will think differently about the word "should".I will look for evidence more in what i think. Fiona. Teacher.

Maria is a gorgeous person inside and out. She has a warmth about her that is fabulous and wonderful to be around  Thanks for the Day Maria!. Niamh

A group of teachers and myself recently attended a course in "Confidence for Women"  given by Maria Lynch in Emmaus Retreat Centre.  Maria was in attendance well before the class began to make sure everyone knew where to go and would be on time.  We are a group of separated teachers much in need of a confidence boost.  Maria's love of imparting this quality was evident from the very beginning.  She has an amazing aura and put a lot of energy into imparting her message.  She used every minute of the time to full advantage and I did not feel that there was a moment wasted.   She took care to make sure that everyone in the group was included in a sensitive manner.  She is a lovely caring person and that comes across in her courses.  Any participant could not fail to go away feeling better about themselves and their lives after experiencing her class.  As a teacher we are a critical bunch but there was nothing but praise for Maria from my group and I would recommend her to any other teachers who wish to achieve their full potential and learn to love themselves,  Would recommend Maria to anyone needing a confidence boost. She talks the talk and walk the walk. Iseult

I found this course to be of great benefit in identifying why my self-esteem is so low and ways in which I can improve on this. Karen

I found the course very practical-the group activities were very effective and Maria's knowledge on the subject/field was extensive and relevant-good advice that I can use to help me. Carmel

I feel very positive after the workshop. I feel I would benefit by consistently doing the exercises covered as they help to rewire the negative thought processes and bad habits I have and maybe would not have been aware of. Caroline
I would recommend this workshop to anyone who needs it-it was wonderful,inspiring, powerful, wonderful course. Maria was a wonderful facilitator, beautiful personality. Ann

Maria is so inspiring and encouraging. A very positive experience. Nuala

Wonderful course that will show you your life can be so much easier when accepting and not judging yourself. Maria is such an energetic an positive facilitator. Can only recommend her to anybody! Jennifer
I really enjoyed Maria's workshop-she helped me to become aware of myself as a wonderful human being, connected to other human beings on this planet. Geraldine

Thank you Maria for a wonderful, powerful, helpful workshop. Yvonne
Fabulous life skills, enjoyable,inspiring, fun and varied course. Bairbre

Maria has given me several tips on coping with people who try to put me down. I have a feeling of self-worth. The exercises were great. Dolores.

I felt the workshop was very positive and affirming at my good qualities. I feel better and stronger about myself. It is good to talk to others with similar worries. Grace

This is the second workshop I have done with Maria. She is a fantastic coach and makes the workshop so interesting and positive. A fantastic learning experience. I plan to take part in more of her workshops in the near future. Lisa.

Fantastic opportunity to meet people my own age- with the same outlook on life who also need a tiny bit of guidance or a boost. Just to chat with the other people on the curse was encouraging and helpful. It surprised me that I wasn't the only one of my age with self-esteem issues. Felt less alone and isolated. Judy

Excellent workshop, very original. I learned a lot and added to my self development enormously. Patricia

The most interesting course in such a beautiful setting. A great day. Ciara.

Maria delivered a wonderful workshop, so much information. Lots to take home and work with. I really engaged every moment. Joan.

This has been my second workshop with Maria. As with the previous one I feel invigorated, strengthened, empowered, confident and loved this safe and friendly and fun environment. thank you very much again ! Birgit.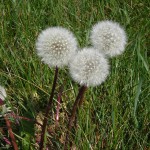 Maria is warm,friendly, extremely knowledgeable on her area of expertise. Maria made everyone feel at ease. Ciara.
I found Maria to be an excellent facilitator. She is passionate about what she does and wants you to get the best possible outcome from the workshop that you can. I will certainly attend more of her workshops and enjoy working with her. Philomena.

It helped me meet people in the same situations as me and reassess my problems. Houda.

Great workshop. Maria is a wonderful teacher and made us all feel very much at ease. I feel I can use the skills I learnt today in everyday life and look forward to trying them out. Maria.
This was a lot more relaxed and fun than I was expecting.It was interesting and time flew in. I feel that I have learned more about myself and have more tools to deal with problems and difficulties that come up in life. Mary.

This was an excellent workshop which exceeded my expectations. Margaret

Enjoyable, safe space, lovely group. Maria was great in working with the group as a whole, but also focusing on what may be relevant for each attendee and 'the day flew'. Breda

The course was great. Maria is so lovely and made the day very enjoyable and productive. Excellent. Sandra

Maria was amazing, so friendly and professional, made it easy to open up to issues that were bothering me. Highly recommend to friends. Stephanie

I didn't know what to expect from this day and I have to say I was blown away. Maria is the most amazing teacher, person, she is insightful and compassionate. I had an amazing group which was so honest and a privilege to be among. I can't recommend the course enough. Lisa      

Cannot recommend Maria enough. From putting our groups at ease to making 13 strangers feel connected, Maria is very special. Her outlook on life is refreshing, inspiring and one to work towards. We all fall down – it is about standing back up on two feet and staying grounded. Charlotte    

Maria is a lovely open woman with a lovely presence. Would definitely recommend this workshop to help you grow and learn on your journey. Eilis

A very rewarding day. Maria's positivity and energy is infectious. A reminder that we should all be kinder to ourselves. Lisa

Positive life enhancing experience, inclusive and caring format. Mary

Seminar was enlightening on how we process our thoughts and feelings and how those stories can cloud our judgement as we take our thoughts and opinions to be facts. I think I can better deal with my emotions and confidence issues when I stop judging myself and just allow myself to be. Jessie

I found the day helped me become more aware of the negative self-talk I have regarding myself and that awareness will in turn help me make some changes. Niamh

An excellent course for allowing internal reflection in a safe environment provided and facilitated by expertise in Maria. Lindsey

Taught me how to stop letting others control how I feel. Aileen

I realise so many other people struggle with so many issues in their daily lives. This course today has opened my mind to the fact that I'm not alone and by sharing my feelings with the group, I feel stronger. Helen
Words participants used to describe Maria's Confidence & Self-esteem  workshop:
Enlightening, Brilliant!, Discovering my qualities, Excellent, original, Very positive, Like a breath of fresh air,informative, excellent, worthwhile, Enlightening, Energy, Warmth, Excellent, well -organised, positive, warm, Excellence! Energetic, hopeful, honest, Enlightening, inspiring,helpful, warm, friendly, practical, helpful,engaging, time out to see the big picture, an excellent day, Maria is a wonderful teacher. Fantastic! I found it extremely helpful and insightful. Informative,Motivating, Healing,Empowering. I really enjoyed this workshop. Interesting and hepful.