Welcome and thank you for visiting this website.
Short Bio
M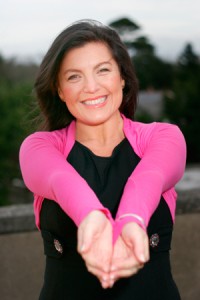 aria's background is in Business and Marketing with over 20 years combined commercial, coaching, mentoring and training experience. In 2007 she embarked on a career transition to start her own business: MJL- Motivated Joyful Living– to work as a one-to-one Executive & Confidence coach, Riso-Hudson Enneagram Teacher , trainer, workshop facilitator and international speaker. Maria is originally from Chile and brings an open, warm, creative, practical, and energetic approach to her work. She is a designated provider for Executive coaching services for Sport Ireland – the Irish Sports Council. Her work and life in Ireland has been featured in the Irish Media in RTE and the Irish Independent –particularly in the areas of Confidence and Assertiveness.
View Maria's full biography as a flipbook:
Please Click on confidence building Workshops, Corporate Training, Group Facilitation and Executive Coaching  and one to one clinic to give you an idea of Maria's work.
Hello and welcome
My name is Maria Jose Lynch . I am originally from Chile, South America and have been living and working in Ireland since 1998. MJL – Motivated Joyful Living combines my name initials with three words that represent my outlook in life. All my work fits under the umbrella  of Confidence building through one- to- one Executive coaching, Group Facilitation , Training and Workshops. I combine different modalities, techniques and training tools through my work to make sure you achieve the results you want. I am passionate about what I do and I keep up to date in the field of human development, coaching, positive and energy psychology to offer you relevant knowledge and experience.
My Background
My background is in Business and Marketing and I bring to my work with over 20 years combined commercial, coaching, mentoring and training experience. I worked in Marketing for FMCG multinationals in Ireland and internationally including Inbev, Nestle and Unilever as Senior and Global brand Manager.
When did it all started ?
In 2007 I embarked on a career transition to start my own business: MJL- Motivated Joyful Living– to dedicate myself to training and self-development for corporate and individual clients working as an Executive & Confidence coach, trainer, international speaker, and groups and workshops facilitator.
Since establishing my business, I have worked with and facilitated leaders, teams and organisations in sport, business and not-for profits sector. Examples include  Sport Ireland –The Irish Sports Council, National Sports governing bodies, KMPG, Microsoft, HSE, CRC, Ipsen Pharmaceuticals, Barnardos, Emmaus Retreat Centre, Allianz Worldwide Care, SanDisk International- Western Digital, Savills,ElectroRoute , Mainstream Renewable Power, Rehabcare, ByrneWallace, Irish Stock Exchange, Muscular Dystrophy ireland , Tallaght Hospital, Cadbury's, Facebook , D.I.T., Aer Lingus,  UCD, DAA.
Click for ideas and examples of the workshops and training I provide.
Executive Coach for the Irish Sports Sector
A particular highlight for me has been my experience serving as an Executive Coach, Group facilitator and Trainer in the Irish Sports Sector through Sport Ireland- the Irish Sports Council and the National Governing Bodies.
I have been appointed by Sport Ireland- the Irish Sports Council as a designated provider for executive coaching services for the Irish Sports sector.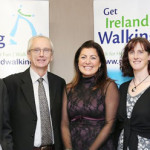 My experience within the sector includes the GAA, Swim Ireland, Ladies Gaelic Football Association, the FAI, Badminton Ireland,Tennis Ireland, Athletics Ireland, Irish Table Tennis Association, Triathlon Ireland, Volleyball Association of Ireland, Irish Judo Association, Federation of Irish Sports, Confederation of Golf in Ireland, Camogie Association, Irish Underwater Council, Paralympics Ireland, Irish Surfing Association, Cricket Ireland, various Local Sports Partnerships and more.
My Qualifications
BABusiness, MscMP, IICI, NLP Practitioner, Master EFT, TAT Practitioner, Positive EFT, Heart Math Systems Licensed Coach/Mentor. Riso-Hudson Certified Enneagram Teacher.
Previous to MJL, my professional background was in Business & Marketing with  commercial experience with big multinationals in Ireland and abroad such as Unilever. This gave me invaluable resources and experience to apply to MJL Executive Coaching , Training, Workshops and Group Facilitation.
Professional Training & Continuous Professional Development
For me, it is important to always better myself so I can give you the most relevant and up to date coaching and training interventions. With this in mind every year I  up-skill and get further training in different and eclectic areas of self-development to complement my coaching and training approach. I have consistently engaged in CPD through the years to keep up to date with latest development in the human development field and positive and energy psychology.
Qualifications to date: 
- Bachelor Degree in Business &Administration. Master in Science of Marketing Practice.

Professional Diploma in Executive & Life Coaching (MLBCAI/ICF)with PSG-Positive Success Group, Master CPD in Executive Coaching and Coaching with Emotional Intelligence (EI V2.0)
Licensed Practitioner of NLP. Trained with Dr.Richard Bandler (co-creator of NLP) and John La Valle in London.


Professional Trainer,Irish Institute of Training & Development. IITD Certificate in T&D (Distinction).

-

HeartMath  Systems Licensed Coach and Mentor.

In my coaching practice I use HeartMath techniques and Systems which are scientifically- validated tools proven to reduce stress, build and sustain resilience and boost performance.
DIT Professional Image Consultant and Style Coach.


Strengthscope TM  Accredited Coach for Executive & Leadership Coaching and Career Coaching.

The Enneagram Institute New York. Certified Riso-Hudson Enneagram Teacher.
Maria is a certified Riso-Hudson Enneagram teacher. She teaches Understanding Personality Types courses and one-to one;s consultations using the
Riso-Hudson Insight Approach
℠
 for the
 Enneagram System of Personality Profiles. 
She completed her teaching certification with THE ENNEAGRAM INSTITUTE® in New York, training with Russ Hudson, the world's leading Enneagram teacher and author of bestselling book The Wisdom of The Enneagram.

Energy Psychology : Master in Energy Therapies -Master EFT – Emotional Freedom Technique, Positive EFT, TAT, Matrix Reimprinting Practitioner- A.M.T. Association of Meridian Therapies Accreditation.  Maria trained in Dublin and London.
Maria's Coaching Style 
My style of coaching is results focused. I bring an open, creative, practical, and energetic approach to my work. My aim is to  put clients at ease sharing my knowledge in an environment. that is safe, non-judgemental and conducive to positive change.  I am  true to my strengths and personal values. My work energizes me and I keep the client's agenda in mind for success at all times.

MJL is in alignment with my work ethic and personal values of Integrity, commitment, motivation, self-development, self-awareness, creativity, authenticity, enthusiasm, challenge and achievement. You will expect to see these coming through our one-to-one and group sessions.

As my client you will have my 100% commitment and I will facilitate change and support you all through our working relationship.
Visit testimonials
International Experience as a trainer, coach and group facilitator
Maria has facilitated workshops, training  and  team building exercises as a trainer and motivational speaker in Europe and Latin America. This experience includes working with multinationals in multicultural environment.
To date, I have worked with clients across Ireland four provinces: Leinster, Munster, Connacht and Ulster. and from different nationalities through one to one expat coaching, multicultural awareness training and group facilitation including UK: England, Scotland and Northern Ireland, America, Canada, Finland, Denmark, Holland, Poland, Spain, Italy,  Germany, France, South Africa, South America: Chile, Argentina, Uruguay, Brazil, Peru, Ecuador, Bolivia, Central America: Venezuela, Australia, The Balkans : Albania, Bosnia and Herzegovina, Bulgaria, Croatia, Kosovo, Montenegro, North Macedonia, Romania, Serbia, and Slovenia, South Korea, Japan, Middle East: Cyprus,Syria, Turkey,Lebanon,Israel and more.
Please Email Maria for enquiries.
Maria's work and life in Ireland have been featured in the Irish media through RTE and The Irish Independent.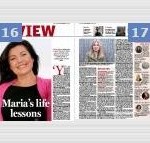 LIVING Sunday Independent January 24th 2016. Liadan Hynes undertook assertiveness training course with Maria. Read more.View full article.
The Irish Independent – Weekend magazine- 10th May 2014- talking about Confidence and Assertiveness in conversation with Tanya Sweeney. View the article.
Maria in conversation with Tanya Sweeney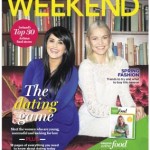 Maria contributed to The Irish Independent Weekend magazine- 16th January 2016- The Dating Game  in conversation with Claire O'Mahony on How to do first date small talk. View the full article.
About RTE
Maria's  Life and work in Ireland has been featured on RTE – 'No Place Like Home'
 RTE invited me to take part in the Series Finale of No place like home to talk about Chile; my life in Dublin and my connection to Ireland. This programme is still special to me. You are welcome to watch it. The link  below will take you to RTE website and their archives.