Understanding Personality Types
1 DAY WORKSHOP — open to the general public. Men and Women of all ages.
Do you want to understand yourself better and improve your relationships ? Do you want to know more about personality types? How to read people? What triggers your behaviour and attitudes ? How to let go of old habitual patterns that no longer serve you ? What triggers your stress responses? How not to take things too personally and be open to understand different points of view ?
If yes, this workshop is for you.
This course is suitable for men and women of all ages that wish to increase their self-awareness through self-observation and self-reflection with the aim to achieve a fulfilled and happier life. Opportunity to increase your understanding and self awareness of yourself  and others. Couples and families are welcome.

The upcoming Understanding  Personality Types 1 day workshop is taking place on Saturday 3rd November  2018. Open to adults of all ages . 10:30 AM to 4:30 PM. 65 euro p/p including lunch and tea and coffee breaks. Click here to BOOK NOW.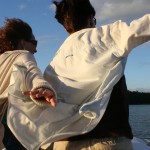 Do you want to know why certain people seem to push your buttons more easily ? Are you looking for the truth about yourself and others and to know more about your strengths, potentials and gifts ? Are you tired of self- criticising and sabotaging your progress when faced with challenge ? Would you like to be able to respond  better rather than react in certain situations ? Are you interested in how can we truly develop our potential as human beings ?If yes, then this course is for you.

This workshop is a starting point on a journey of self-discovery. Each of us identifies with a personality type that will act as a filter of our reality.
This will influence how we see, perceive things and how we react. This workshop will help you recognise the strengths, behavioural patterns, point of views, motivations, gifts and potentials of each personality type. Click here to book now.
Participants Testimonials
Maria's knowledge of the subject and wonderful manner in presenting made the workshop ad pleasure to attend. Ursula. Civil Servant
I loved the day. This introduction was presented in a lively fun filled way. I got many new insights today. I would highly recommend the course. Kathleen. Nurse
This workshop is a great safe environment to learn more about yourself and learn to build confidence. Rebecca. Marketing
Maria's energy is exceptional. She is bright, funny and motivating. I love doing her courses and would listen to her talking about anything! Annette. Teacher
Enjoyable day. Food for thought, peaceful environment and lovely enthusiastic teacher. Liz. Paediatric Physiotherapist.