Do you tend to avoid conflict and withdraw because you are not sure what to do or say ?
Are you facing bullies in your line of work or personal life ?
Do you want to be able to stand up to them and not let them affect you ? Do you want to be able to learn how to respond in a assertive way?
Learn how to make a positive impact when communicating with others, how to manage conflict and how to set healthy boundaries and protect your energy during challenging situations. Developing an assertive mindset will help you to "find your voice" and recover your personal power.
This one-to-one assertiveness skills training is designed for people who want to improve their assertiveness levels and feel better about themselves.
It is an opportunity to develop greater self-awareness and understanding on how to find your voice during challenging situations and how to develop an assertive mindset.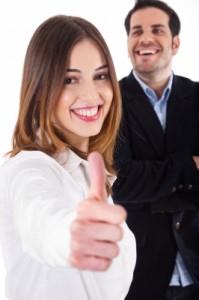 Learning how to develop this key skill will enhance your life and build your confidence. 
Learn
How to make a positive impact when communicating with others
The behaviour styles you adopt that can help or hinder your performance
How to achieve your desired outcomes in a positive way
How our thoughts affects our behaviour and the way we feel
How to set healthy boundaries 
How to protect our energy, feel less stress  and remain calm during challenging situations
Understand the difference between passive, aggressive and assertive behaviour
How to develop an assertive mindset  
How to think and behave assertively
 Click here for Assertiveness Skills Upcoming Events 
Maria has been featured in RTE and the Irish Independent Talking about Confidence & Assertiveness. View all Media.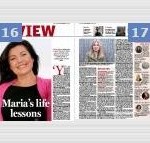 "Maria's  life lessons in assertiveness " Liadan Hynes undertook an assertiveness training course with life coach Maria Jose Lynch and ended up with a complete lesson in life skills.
Testimonials for Confidence & Assertiveness.View all Testimonials.
I found Maria to be wonderful and warm. She is very intuitive which made me feel more comfortable explaining my circumstance. Maria helped me to change my mindset from utter shaking fear to an assertive mind to stand up for myself. I enjoyed my sessions with Maria  and I feel empowered now. I would have no hesitation recommending Maria.

Helen. One-to-one assertiveness training.
Contact us for more information. More  Testimonials