How positive is the outcome of your communication tactics with key stakeholders ?
How effective are your communication skills at present? Are you able to influence others to get what you want with positive impact? Do you want help to put a personal development plan in place for this?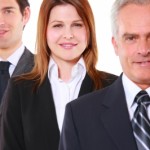 If yes, the content of The Power of Positive Influence & Advanced Communication Skills  workshop is for you.
This material can also be delivered in a one- to- one through Executive coaching sessions with Maria Email Maria.
Learn how to make a positive impact when communicating with others. This workshop will help you make the most appropriate personal impact so you can positively influence others and achieve your goals. It is an opportunity to develop your own personal communication and influencing style, build a Personal development plan of action and  build your confidence.
In this workshop, you will:
Understand the different styles and methods people employ when trying to influence a person or a situation
Know and be able to adapt your own influencing style
Uncover the influencing tactics and their use in negotiations
Learn how to put your point across in an effective manner
This corporate workshop could be delivered in a half day or full day format.
Email Maria for more information.