RESOURCES
Building and growing your confidence isn't an overnight task. It takes time, investment and practice. In this section you will find a range of resources that will help you in your confidence journey; from articles to inspiring stories and from motivational downloads to uplifting documents, this place will be your confidence library.
if you have any suggestions for things that you would like to see here please email me at maria@confidencebuilding.ie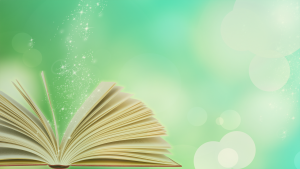 Assertiveness Advice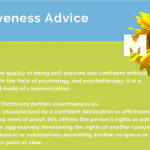 Assertiveness is the quality of being self-assured and confident without being aggressive. In the field of psychology and psychotherapy, it is a learnable skill and mode of communication.
Dorland's Medical Dictionary defines assertiveness as:
a form of behavior characterized by a confident declaration or affirmation of a statement without need of proof; this affirms the person's rights or point of view without either aggressively threatening the rights of another (assuming a position of dominance) or submissively permitting another to ignore or deny one's rights or point of view. Here are some easy and practical tips to help you develop the skill of assertiveness. Click to read/download.
Spring Cleaning Your Life 
At this time of the year Spring is in the air and there is hope for new beginnings. We are all familiar with the 'D' word: Detox, and everyone of us is getting ready to Spring clean our house. Spring cleaning is a very therapeutic exercise. I believe there is a strong correlation between our physical environment and our mental state. By decluttering different areas of our lives we bring ourselves more energy for doing the things that we really want to do in life, the things that make us happier. Why? Because any kind of clutter creates an obstacle to the flow of energy around a space. This in turn creates confusion and stuck-ness in our lives.
To make the most of this Spring cleaning season here are 7 tips that I have tried myself successfully. They cover different areas and they are easy to put into action. Click to read/download.
Screensaver/Wallpaper: The Present Moment
Here's an inspiring wallpaper for your computer screen, just a gently reminder when you're working that the present moment is the most important thing we have. Please feel free to download it, save it as a screen saver or wallpaper and enjoy the 'now'. Click to download. 
Screensaver/Wallpaper: Be The Change…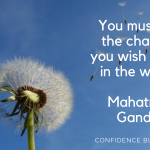 Here's another great reminder that you can create and shape your world YOUR way. Please enjoy it and use it to remind you of your innate capability and potential. Download it, save it as a screen saver or wallpaper, or just print it out and put it up on your wall – read it regularly and remind yourself of your POTENTIAL. Click to download.