Building and growing your confidence isn't an overnight task. It takes time, commitment and practice. In this section you will find a range of resources that will help you in your confidence journey; from articles to inspiring stories and from motivational downloads to uplifting documents, this place will be your confidence library.
Assertive Communication
This presentation will help you make clear and direct statements to communicate in an assertive manner.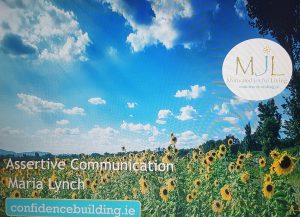 HeartMath – Build Your Resilience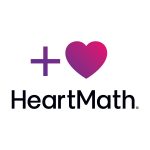 Heart-Focused Breathing from HeartMath Institute is an effective technique that combines the simple act of focusing on the heart area with a deeper level of breathing that helps draw energy away from your distressed thoughts and feelings. You interrupt your body's mechanical stress response and begin the process of getting your nervous system in sync. This download contains great techniques to immediately turn down the volume of stress and build your resilience. Click to download
Assertiveness Advice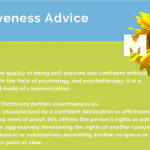 Assertiveness is the quality of being self-assured and confident without being aggressive. In the field of psychology and psychotherapy, it is a learnable skill and mode of communication.
Here are some easy and practical tips to help you develop the skill of assertiveness. Click to read/download.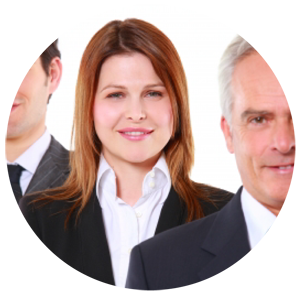 No matter how confident we are, interviews can be nerve-wracking but with enough planning and preparation you can maximise your chances of success. I've put together some tried and tested interview preparation tips and tools for you here. Click to read/download.
Spring Cleaning Your Life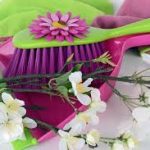 At this time of the year Spring is in the air and there is hope for new beginnings. By decluttering different areas of our lives we bring ourselves more energy for doing the things that we really want to do in life, the things that make us happier. To make the most of this Spring cleaning season here are 7 tips that I have tried myself successfully. They cover different areas and they are easy to put into action. Click to read/download.
Screensaver/Wallpaper: Be The Change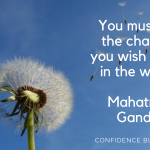 Here's another great reminder that you can create and shape your world YOUR way. Please enjoy it and use it to remind you of your innate capability and potential. Download it, save it as a screen saver or wallpaper, or just print it out and put it up on your wall – read it regularly and remind yourself of your POTENTIAL. Click to download.
Screensaver/Wallpaper: The Present Moment
Here's an inspiring wallpaper for your computer screen, just a gently reminder when you're working that the present moment is the most important thing we have. Please feel free to download it, save it as a screen saver or wallpaper and enjoy the 'now'. Click to download. 
HeartMath™ mediation from Confidence Building with Maria
Sit down comfortably, ideally in front of a good-sized screen. Put your headphones on – this is important as the meditation aid includes lovely ambient chillout music composed using 8D sound and binaural frequencies. Then spend the next 5 minutes on a journey of relaxation as exquisite, complex and hypnotic geometries emerge, evolve and flow. Enjoy this gorgeous, relaxing mediation from the HeartMath™ Institute. I hope you enjoy it. And please do feel free to share it with anyone you like however you like.