What is Executive Coaching ?
Executive Coaching involves a one-to-one coaching relationship between Maria– your Executive Coach, and yourself -the Client. The aim of Executive Coaching is to improve professional performance and help you maximize your personal effectiveness and opportunities in your role in the organization.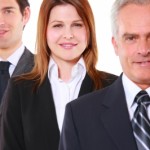 Executive coaching suits employees at all levels of the organization from CEO's, Board members, new Executives, long terms administrators and more. It facilitates change and transformation particularly in the areas of Strategic thinking, Improving organisational effectiveness, Developing executive presence, Dealing efficiently with conflict, Improving interpersonal and professional communication, Managing change in the workplace, developing Leadership and Emotional Intelligence Skills.
The sessions  are  confidential and are designed to help facilitate the Client professional and personal development to encourage personal growth, self management and improved  performance. We will work together to set your goals for the sessions, develop measures of success and structure of accountability to keep momentum going between sessions.
Maria's experience as an Executive Coach
Maria has extensive experience as an Executive Coach in the Irish sports, commercial and not-for profits sector facilitating one- to- one  coaching sessions plus all MJL Training and Group facilitation delivered to date. Maria has worked with and facilitated leaders, managers, teams and organisations in sport, business and not-for profits sector. She has experienced coaching individuals at all levels in the organizations delivering consistent results with excellent feedback.
What topics could be covered in the sessions?
It will entirely depend on your goals. During our first session we will discuss your needs and agree on your goals . We will monitor progress and keep them in mind throughout our coaching relationship.
Some examples of topics covered include:
Confidence building, Communication skills, Assertiveness skills, Building Self-esteem and self-worth, Managing conflict and Bullying behaviour in the workplace and conflict resolution, Strengths-based coaching, Change management, Personal effectiveness , Time management, Decision making and Setting  Priorities, Problem Solving, Delegation , Overcoming Public speaking and Presentation Skills, Personal Branding, Stress management, Values and beliefs setting, Goal setting , Leadership Development to include Presence, Leadership Vision and Purpose, Creativity and Strategic Thinking, Stress Management, Communication,  Presentation and Influencing Skills, Change Management and more.
Career building for role progression/ transition, performance management, organizational effectiveness,  enhancing strategic thinking, developing executive presence and personal impact.
Building strong Leadership Competencies, Personal Effectiveness and Behavioural change  supported by Emotional Intelligence Coaching.
Please visit the Workshop Titles and  Training Titles for more ideas on what could be cover throughout our coaching modules.

Strengthscope

™ Profiling and 360 reports

To support the Executive coaching programme clients can opt to go deeper to understand their strengths and what energizes them.As an Strengthscope™ accredited partner, Maria offers  Strengthscope™ profiling through self assessment questionnaires and 360 reviews.

Maria's experience as an Executive Coach for the Irish Sports Sector through Sport Ireland.
A particular highlight for Maria has been her experience serving as an Executive Coach, Group facilitator and Trainer in the Irish Sports Sector through Sport Ireland (the former Irish Sports Council) and the National Governing Bodies. Her experience includes GAA, Swim Ireland, Ladies Gaelic Football Association, the FAI, Badminton Ireland,Tennis Ireland, Table Tennis Ireland, Volleyball Association of Ireland, Irish Judo Association, Federation of Irish Sports, Triathlon Ireland, Cricket Ireland, Camogie Association, Irish Surfing Association, Irish Underwater Council, Confederation of Golf in Ireland, Leave no Trace Ireland, Local Sports partnerships and more.
Sport Ireland (the former Irish Sports Council) appointed Maria as the designated provider for Executive Coaching services for the Irish Sports sector.
Besides the Sporting organisations, National Governing Bodies and Local Sports Partnerships, Maria has coached executives from diverse industry sectors at all levels in the organisation including senior executives in commercial and the not-for-profit sector. Examples include ElectroRoute,CNP Santander, Coca Cola, KMPG, Microsoft, HSE, CRC, Ipsen Pharmaceuticals, Barnardos, HSE, Cadbury's, Aer Lingus, DAA, Google, Facebook, UCD , NUI Mayooth and more.
Maria's recent  Executive Coaching  clients include :
National Account Managers, National Development Managers , CEO's, Chief Operations Managers ,Regional Managers , Director of Communications, Marketing Managers, Commercial Managers, Sponsorship Managers,PR Executives, Finance Managers, HR Consultants, Personal Assistants, Office Administrators, Engineers, Accountants, Technical Development and Support managers, Project Managers, Recruitment Specialists, and more. Click on Executive Coaching Testimonials.  View all Testimonials.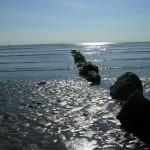 The whole process is in alignment with your organisation capability building strategy. Maria has transferred her commercial background into her Executive coaching practice to support her clients to build Organisational Capability across targeted areas.