All testimonials are taken from participants feedback forms.
In their own words:
Email Maria for more information on any of the programmes listed below.
Confidence & Presence and Visibility for Adults
Words participants have used to describe the Confidence, Presence and Visibility course: Fantastic, Enjoyable, Eye-opening, Empowering, Supporting, Validating,Uplifting,Positive, Energising, Very helpful, Energetic, Supportive, Informative, Hugely Beneficial, Liberating, Fun,Engaging, Insightful, Friendly.

Maria creates a very open and supportive environment where you are free to learn new techniques and tools with the encouragement of like minded people. Linda. Clerical Officer.

I found this course very effective and informative. The exercises were really simple but very effective. Jane. Photogragher.

The course is useful and validating and assists in self-knowledge and self-acceptance in nurturing and safe environment. Maura. Teacher.

Delighted to have a wonderful instructor to highlight areas of improvement I can make or at least be aware of it in my life . Thank you Maria. Marie. Administrator.

I felt that the workshop was presented in a very enjoyable and well-thought out way. I felt very comfortable in the group as there was a lovely atmosphere created with the many practical activities. I already feel my confidence level has changed and I am a lot more aware of ways to help my confidence grow further!  Sarah.

Maria is an excellent teacher and coach. I have benefited greatly from attending this workshop, with new skills and techniques to improve my confidence. Enda. Farmer.

Maria's workshop was a really great experience. I not only learned from Maria but also from other people in the group. Veronika.Chemist.

Maria was a fantastic facilitator and delivered the workshop in a fun and yet professional manner. Debbie. Special Needs Assistant.
Very helpful and energetic. Got some really great tips on how to improve my presence and project a more positive personality. Got lots of exercise also! Leisha. Country Director.

I have learned the importance of self-energy management. I will develop a plan for this to help look after myself. Claire. Project Manager IT.

I would recommend Maria's courses. Theya re enjoyable and you leave with tools for life.

I enjoyed the day, being amongst the group, learning and doing and interacting. Rhona. Teacher.

I was delighted with today. I learned so much. Maria is a wonderful teacher and I will be attending other courses.

I realise that I do have the confidence to be myself and can be in a room full of strangers but learn something new and have fun in the process.

The workshop clarified projecting confidence and presence and being calm, confident and present…in a way I was not aware of before. Cliodhna. Accountant.
Maria is an amazing, warm, practical person who has given me the tools to be more confident, present and visible in my life. Emma. Engineer.
Eye opening experience. Raising awarenes on heart breathing and learning to be grounded really beneficial. Dearbhla. Chemist.
Maria has a great energy, useful practical tips and an uplifting way of teaching confidence and presence techniques! Claire. Marketing Manager.
Fun, empowering. Great facilitator and lovely group of wise women. Thank you. MT. HR Manager.
Lovely to meet like minded people in a relaxed environment. maria is a true professional and is passionate about  what she does. A very genuine lady. Gemma. Teacher. Assistant Principal.
Very pleased with the days work. Learned a lot, hope to learn more in the future! thank you. Farmer/Housewife.
A feeling of starting a journey with myself driving it. Rather than reacting to a situation, to take ownership and believe in myself. Miriam. Marketing Manager.
Relaxed environment of like minded people to share and learn and to be informed on ways to build confidence. June. Manager.
Maria was excellent facilitator and beautiful human being both inside and out. Thank you.
Wonderful course that was fun and interactive. Eileen. Cancer Control.
Useful exercises to push personal boundaries and comfort zones and aid personal growth. Tara. Self-employed.
Today was lovely, especially the grounding techniques. Elaine. Clerical Officer.
Learnt breathing, importance of posture. Very positive experience. Thank you. Caoimhe. Doctor.
Enlightening, life changing day yet again with Maria. Thank you so so much. xx

Learnt to be confident and put my head up high. Georgia. Volunteer.

Loved every minute of it. Maria you are a very natural communicator with great warmth and energy. Carolyn. Administration.

Good boost, better presence/posture advice. Aisling. Engineer.
Thank you for an extremely insightful and helpful workshop Maria. Your positive and encouraging persona made this workshop very enjoyable and beneficial. Emma. Teacher.

gained confidence and knowledge. I feel better able to anticipate the questions that might be asked of me and I am better prepared to answer them. Grainne. Retail.

Maria helped me identify my weaknesses and showed me how to portray myself with more confidence in my appearance, behaviours and attitude. Sarah.

I got from today a greater awareness of how to present at an interview. Rita.Teacher.

I did a workshop with you back in January in assertiveness. I was on maternity leave and having problems with a boss.
I just wanted to send you a quick mail to thank you for all your help! I took on board your advise and broached my problem in work. I spoke with higher management and using your tips got my point across leaving my emotions at the door!! Afterwards I felt great for taking control of the situation and owning it. I am a strong person in a stereotypical strong job but this one person had undermined that however you helped me get that control back.
Thanks again for all your advise and help!
Yvonne

New found sense of assertiveness not evident from reading or watching videos. David. Manager Engineer.

Very good course-practices were good and useful. Maria is very good at putting people at ease. Anne Marie. Customer Care Representative.

I wish I had completed this training years ago. The practical skills learned will help me in real life situations. Mairead. Physiotherapist.

Maria your course was amazing, an ABC guide to assertiveness, in a fun environment. One leaves feeling empowered, thank you! Laura. Teacher.

Thought provoking, challenging,enjoyable, relaxed, safe environment. I would never "share" in groups but Maria- you made it a warm, relaxed and safe environment. I don't feel like I am a total lost cause anymore. I can be positive again!Lorraine. Treasury Specialist.

Enjoyable and enlightening. Caroline. HR Manager

The group interaction and exercises were excellent.Anne.

Maria was so warm and helpful. Her insights and exercises made assertiveness feel doable! Thank you Maria! I am ready to try out my new skills! Abby. Student.

Thank you Maria. I found your course very helpful. I am more aware and I feel I have the tools/skills to be more assertive. Emma.Primary School Teacher.

Maria is a good and professional coach. Good group and good feedback  about me. Adriana. Childcare worker.

I feel more confident on my abilities on how to express myself. Aisling. Analytical Scientist.

Excellent! I found the course very relaxed and informative. Maria was full of positive energy and was quite contagious. Noelle.

Enjoyable course. Maria is very friendly in her approach. I learned good tips for everyday life. Deirdre. Teacher.

I got a lot of advice on body language, avoiding coming across as aggressive and how to be assertive in certain situations. The course was excellent and the day flew.Thank you! Andrea. Primary School Teacher.

Maria is like a beacon. She glows with energy and knows exactly the right words to say. I look forward to other courses. I learned a lot. Veronica

I got a sense of hope that I can handle a difficult situation at work in a confident, effective way regardless of the outcome. Maura. Civil Servant.

Awareness that I am not alone and that  I can choose to change. I really enjoyed the course and the people I  met. Lorraine. Teacher.

A wonderful enlightening experience with Maria. Highly recommend the course for future self-development. Rosie. Consultant.

Very inspirational and worthwhile. Loved it. By the end of the day I was much more optimistic about creating a new path for myself, and I am becoming clearer about what I need to do now. Joan. Writer.

Thoroughly enjoyable and helpful. Thanks you very much Maria. Birgit.

This was Excellent! I learnt skills that will help me do my job better and help me cope with situations I find difficult.

This course has helped me to do the excellent work I am capable of but wasn't able to do because I lacked the confidence to put my ideas into action. Seeing results is a confidence booster but the satisfaction personally to realise that I am doing so well is fantastic. Maura

Really helpful group exercises. Clear and concise.Time went very fast. Maria is very passionate in her teaching. Breda

Uplifting, focused, gives self-awareness. Focused my mind and brought clarity to my values. I need in my future through self -awareness. Aisling. Engineer.
I would come to Maria to do another course. Clare

I really enjoyed the workshop and it was great to meet like minded people and realise you are not the only one who can often lack assertiveness. You have great energy and enthusiasm. The experience was thoroughly enjoyable. I am looking forward to seeing how I get on this week following the workshop. So rather than dwell on the worries I often have on a Monday morning, instead I am going to focus on the tools that I have learnt. Aisling. PR.

Thanks for a fun and engaging course and for the safe environment you created. Looking forward to putting tips into practice! Kate. Finance.

I need to be more unemotional when dealing with confrontation and keep things factual and concise. Kieran. Engineer.

This was y second course with the lovely Maria. I have learnt a lot today. Simple, practical yet great guidelines to move forward.Thank you. I feel hope and a lot more positive. Maire. Nurse.
I got  a very good comprehensive look at all the different areas of being assertive. Probably to convey what I have to say to others matters and not to be apologetic. Try and leave emotions out of it to get a more assertive aspect to the point I am trying to make. Paul. Farmer.

I found role plays very helpful. Today has helped my confidence and reminded me that I should protect my rights/desires more. Sorcha. Teacher.

Great, positive energy, clear information, lots of fun, good tips for practising assertiveness. Agnes. Sales Assistant.

Really useful and Interesting. I found the course interesting and very enjoyable. The course size was ideal. Prison Officer.

Great day learning tips and tools to help me in my professional and personal relationships-sit tall!! Meabh. Accountant.
Real manageable tools to bring in everyday. Thank you.
Words participants used to describe Maria's Confidence & Assertiveness workshop:
Motivating, Excellent!, Very good and Informative, Would recommend to others, Interesting, Helpful, Fun, Encouraging, Empowering, Super Skills, Positive Personal Experience, Invigorating, Energising, Thought provoking
I was second guessing myself a lot and feeling out of sorts. This was something a dipped in and out of in life but never knew how to cope with. I just waited for the cloud to pass. The confidence and Energy Booster workshop revived and empowered me. I now have tools and techniques to use. I don't have to feel helpless any more. Participant.

Wonderful, Enlightening and fun. Maria is like a breath of fresh air. Her workshop made me feel good about myself. I came stressed and worried and leave with a sense of peace and contentment. Helen

This workshop opened me up to new possibilities and new ways of communicating with myself which I believe will help me to build up my confidence in the future. Cornelia.

Today workshop was a really out of body experience, so relaxing.It was a great challenge for myself to come out of my comfort zone and make eye contact with people. Maria was a breathe of fresh air with her words, exercises, techniques…highly recommend it. Collette

It was eye opening to see various types of people attend. I haven't heard of many of the physical exercises working to help emotional issues. I am hopeful that in time the exercises will help. Killian.

Uplifting,Relaxing, Amazing. Maria is a fantastic facilitator for people. She has a great way of tapping into inner feelings and great acceptance.Helen

Relaxing and Liberating. Maria's kind nature is easy to identify with. She is a role model for positive thinking. Looking forward to using the exercises at home. Valerie

Maria was very good, clear and concise and very mindful of each individual. Found the workshop very enlightening and informative , how connected our physical bodies are to thoughts and emotions. I will use the techniques. Sara

Enjoyable and fun and challenged boundaries, different and also relaxing and  a nice day to myself. Met some very like minded people. Sandra.

Energizing. Gave me some tips to promote confidence.Ursula

Empowering. I felt very safe within this group and able to open up.Good exercises to build confidence, make you feel stronger. I feel very energized,yet positively calm. Jennifer

This was very enjoyable. Just what I wanted. I found Maria a great teacher of the workshop. Also she explained very well to let me know what I would get out of the workshop. I would recommend this to my friends. Angela

Calming, De- stressing. I met some wonderful people today. I feel very calm and self-assured leaving today. Aisling
Bringing Colour into your life workshops .
Aware National day. Croke Park.

The Workshops highlighted the impact of colour psychology and our moods and how to bring colour into our lives.
Maria. I'm delighted that I found you and that you were able to participate on the day. It was really great to have you there and to cover such a lovely and relevant topic in the workshops. I know many people remarked how they enjoyed the workshops, which is what I was hoping for. Sandra Hogan. Aware PR Manager.
 Maria was wonderful. Her mixed approach, physical exercise, energy exercises, use of flipcharts,computer slides..doesn't allow boredom or slip of concentration. It was all good for me.

Maria is excellent , very caring and with a great way with people. The workshop help reaffirming my own goodness and understanding my values.

Positive, Interesting, Thought-provoking. Declan.

Excellent Workshop. Uplifting and very pleasant experience-MORE PLEASE.Thank you Maria:) Denise.

Pleasant, Informative. Vincent.

This workshop was practical,thought provoking, high energy.  Maria is an excellent facilitator, genuinely warm and caring for everyone in the room, her energy is infectious. Natasha.

Helpful and Positive.Enjoyed today.Lots of information and I can make some changes from today:)Marie

Positive and Life affirming. it reminds you of what is good about you and how to do the hard stuff in an easier way. Lucia.

Fun, thought-provoking, friendly very useful tools, positive. Very engaging,thoroughly enjoyed it.My self awareness has increased. Maria is very warm and excellent facilitator. Mairead.
 

This Training was very relevant as my relationship with clients is becoming more important. It raised an awareness of the importance of communication and it is especially important in a senior role as I meet and deal with more clients.
Maria was very enthusiastic and knowledgeable about the content of this course and she also made it easy to participate.

The role plays allowed an opportunity to learn how to deal with difficult clients and the importance of non-verbal communication was also very useful

The course aided me in understanding development points for myself when dealing with clients. Maria made the day very interactive and held our attention.

Maria kept the course interesting , was enthusiastic and energetic throughout. The most beneficial aspects for me were presenting in front of a group and role plays.

The course covered all subjects that you may not always remember to consider when communicating with clients. Maria was engaging and gave good examples , made the course very interactive
Maria is an excellent communicator, very effective, very knowledgable about stress and how to deal with it from happening.

This course was Excellent would highly recommend

Very well presented content and overall top class, excellent , informative, encouraging

The day was very relaxed and easy to learn. Maria broke all the different techniques down.

I found Maria Jose extremely informative on the subject matter and had right balance between theory and practical exercises.

I enjoy being able to verbalise concerns and realise feelings were consistent with pressure of role/ Maria is excellent, Understanding and good knowledge.

I enjoy the self evaluation aspect of the course .Maria is enthusiastic, knowledgeable and engaging.

Maria is nice and pleasant, explained everything well and showed great interest.
I thoroughly enjoyed the training, your approach, your ability to put as at ease. Found this workshop the best of all I've attended with the Enterprise Board. Carmel
Maria's upbeat, enthusiastic personality and sunny disposition made me enjoyed the training. Learned from assertiveness role-plays and the compassion traps I fall into. Geraldine
Maria was very knowledgeable and enthusiastic which made the course enjoyable and help us learn a lot from her.

Excellent rapport built with group. Kept interesting throughout the day.

Maria is an energetic,engaging speaker. Keen to get the group participation. Keep group attention throughout.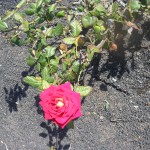 Work Life Balance in Challenging Times , Library NUI Maynooth

" Maria was excellent. I have done these type of courses before, and easily the best I have experienced"

" Thank you Maria. You have a lovely gentle style. I really enjoyed the day and will take away and use what I have learnt "

" Maria was excellent today , she is such fun, warm and she gave us so much on the day. It  went by so quickly because it was so enjoyable.Thank you ! "

" I learn to make time for myself, to relax and not to clutter my life with non-essentials"

" I learnt about recognising my own values, taking time for them, to be more confident by allowing myself to relax and delegate "
You have an excellent way of presenting material and I appreciated the way you brought simple teaching aids (magic wand and plugs!), got us doing work in pairs and had us walking like queens.I believe I have come away with many good, relevant and usable skills for managing the many situations of potential strife and conflict in life! You made it possible to say "no" and yet leave both parties with something real to hold on to – a great skill! Thank you.

But for me the most wonderful aspect of the whole day was YOU…………your brightness, vibrancy, life giving energy, knowledge of your topics, superb teaching skills and genuine kindness were such gracious gifts! Wow!
Sheila Devane mmm, Doctor of Clinical Psychology Lecturer & Trainer
More Testimonials on Assertiveness Training
It was fabulous; I can't remember when I enjoyed a training session so much – and it was full of great, great ideas and practical steps to keep us well dressed, looking modern and out there putting our best foot forward!

'I've gained motivation to improve my sense of style'

'I' ve learned ways to enhance my body shape and boosting my confidence'

'I learnt to love myself and be confident in my own skin'

'I learn to be true to my own style and adapt the trends to suit my own shape'

'I found out my correct frame (medium) and that is time to buy a dress!'

'I' ve learned practical tips on what clothes best suit my body shape and the piece at the end on positive thinking'

'I' ve learned lots of tips and fun'

'I' ve enjoyed it all, a very worthwhile personal satisfying day'

'I' ve learned how to make shopping more fun'.

'I' ve learned great tips and advice'
Trainees Testimonials about Maria and her training and  presenting style.
 Feedback word cloud- Maria's Training & Presenting style

'Maria is warm and friendly'
'Maria is extremely good, motivating, enthusiastic, beautiful and helpful-gives you a sense of being important when she speaks to you directly';
'Maria is fantastic and has an amazing aura.'
'Maria, I love your personality!'
'I really liked Maria's openness, energy and passion, excellent, approachable'
'Friendly delivery, valuable, clear information, very easy to follow'
'Feeling comfortable and positive energy and interaction, felt very safe completely at ease'
'Maria is so positive and natural; her energy was electric which spread to the room'
'Maria's energy and ways of explaining was very clear and uplifting'
'Maria is confident, friendly and good humoured'
'Maria is enthusiastic and to the point'
'I enjoyed the welcoming and enjoyable atmosphere'
'Great presentation style, excellent pace'
'Excellent, would highly recommend'
'Very good, happy & light'
'Excellent & joyful'
'Excellent, couldn't ask for better'
'Very warm, clear, good explanations, Easy to learn, great visuals'
'Most informative & fun'
'Excellent and great delivery'
'Maria is excellent, confident, approachable, and easy to listen and to understand.
'Great presentation style, excellent pace'
'Excellent, would highly recommend'
'Fantastic. I would like more time with Maria'
'Maria is very informative and communicated very well'
'Excellent, learned a lot, gave good advice, very clear presentation'
More About Maria as a Trainer – Taken from  Training Feedback forms.
'Maria is very easy to understand and stayed focused'
'Maria  is a very energetic,motivated , respectful coach/trainer/teacher'
'Very clear, guided workshop well. A lot to take in but presented in an easy way to understand'
' Maria did an excellent job. Very interactive and hands on'
'the energy and enthusiasm is stimulating. Maria is very knowledgeable'
'made to feel very welcome, at ease, very enjoyable'
' Maria is excellent, explained very well'
'Maria is one of the most pleasant instructors I have experienced'
'Excellent. Maria made the experience very enjoyable and beneficial'
'I rate Maria extremely high'
'hope Maria is back again'
'I kept my full attention all through the training, my mind never wandered'
 Feedback word cloud- Maria as a Trainer