Corporate Training Testimonials and Recommendations.
Thanks for visiting this Corporate Training testimonials page. Here you will find a selection of training recommendations from Maria's work as a Trainer and Group Facilitator. To view feedback from participants please click here.
Contact us for more information. About Maria.
"The Irish Sports Council (Sport Ireland) utilize the services of Maria Lynch (MJL)

for a variety of training and executive coaching interventions. Maria is an exceptionally talented consultant and we have received excellent feedback on her work from all our client sporting organizations. She is reliable, diligent and trustworthy. I would have no hesitation in recommending her to a 3rd party."

Effective Communications, Team Building and Executive Coaching
 Maria is just fantastic. Maria has recently worked with all of the ElectroRoute team and feedback from everyone is so positive. It is clear that Maria cares about us and is extremely keen on delivering for us. I have never met anyone as upbeat as Maria. She has to be the best trainer/coach/mentor that I have come across and I have no doubt that she will remain a friend of ElectroRoute as we continue our journey.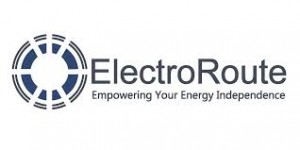 Catherine Kelly, HR Director, ElectroRoute
Dignity and Respect at Work, Multicultural Awareness, Understanding Personality Types and Executive Coaching,
It's always a pleasure working with Maria. Maria has worked extensively with our company in delivering programmes on dignity at work, understanding personalities along with multicultural awareness. With all programmes, the feedback from employees was hugely positive.

It is very evident that Maria really cares about what she delivers and always went above and beyond in understanding the company culture and background before she delivered any programme.

Above all, Maria brings a fantastic energy to each session and programme. I couldn't recommend her enough!
Anne, HR Manager Finantial Services
Testimonial on  Change Management training.

"Maria ran an interactive training programme for Sport Ireland staff on coping with/managing personal change which was practical and experiential in nature. It was well received and I would recommend her to other companies who had a similar training need"
Alan O'Hare – Head of Organisational Development & Change. Sport Ireland. About Sport Ireland
International Assignments 
Maria was a given the task of creating a team-building workshop for a multi-cultural international public service organisation with participants from the service staff to the CEO. She designed the programme remotely and then delivered the session in Amsterdam during a team building event. In doing so, she addressed complex relationships by putting the participants at ease with her energy and enthusiasm and personal skill set. She delivered key messages and techniques relating to individual performance, change management and motivational issues in a relaxing, inspiring and fun way. All of the participants thoroughly enjoyed and benefited from the session with high evaluation scores and many positive comments.
Tony Bass, HR Consultant/Team Leader – EU Technical Assistance project.
Thank you Maria for your hard work, dedication, unique style of training and high level of professionalism during our Change Management Training sessions.

Nir Bustin, Head of HR Israel & EMEA Sandisk Corporation.
Trainer and Group Facilitator
"Maria has always surpassed expectations delivering training. She is enthusiastic, knowledgeable and at all times professional. We highly recommend her in all areas of training development and management."
Anne Marie Keown, MD Optimum Limited.
"I have found Maria to be a very professional highly trained facilitator whose presence within  the Emmaus programme has greatly enhanced the range of training programme that we offer. It is a great recommendation of Maria's skills and style of presentation that many people return time and time again to attend her workshops. I would have no hesitation in recommending Maria as a valued professional who can add credibility to the work of any organization she connects  with "
 Margaret Gallagher. Director Emmaus Conference and  Retreat Centre.
Thank you very much for your assistance and presentation on  "Building Bridges" on County Officer Day. We really appreciate this and the feedback has been excellent with all counties appreciating the high calibre of personnel we selected to provide this training. I have been involved in your workshops before and once again I have gained much valuable information to assist me with my role.


Lyn Savage, National Development Officer.Ladies Gaelic Football Association

Table Tennis Ireland utilised Maria's facilitation skills to assist us with a review of our High Performance structure. She was fantastic – a positive, focussed apprach which got the most out of every attendee – allowing us to leave the session with signed off and agreed action items which will allow us re-focus our approach in the High Performance area. Highly recommended and we will be using Maria's skills again in the future.
Darren Coombes, Chief Operations Officer. Table Tennis Ireland.
Change Management Training
Maria Lynch presented a course to our employees on change management. It was particularly relevant as the company was going through an acquisition.  Her intervention was critical in assisting the company in maintaining employee engagement at such a crucial time.
Maria's presentation style is very engaging and her knowledge on the subject matter is strong.  Her delivery was very professional and she held the attention of the class while encouraging individual participation throughout.
Maria has a great personality and I would highly recommend her to provide change management training.
Hugh Connolly- Ireland General Manager SanDisk International.