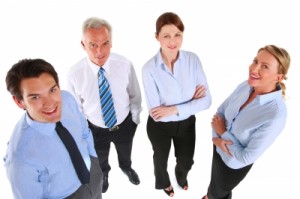 This practical and interactive training is designed for participants who want to make a  positive impact when communicating with others. It is designed to ensure you come across to others the way you intend and with the most appropriate personal impact so you can positively influence others and achieve your goals. It is an opportunity to develop your own personal communication and influencing style, greater self-awareness and build your confidence. 
Who should attend?
Employees working at all levels in the organization. 
Course objectives 
Participants will learn
Understand the benefits of  Positive Influencing 
Understand the different styles and methods employed by people when they are trying to influence a person or a situation.
Know and be able to Adapt your  own Influencing Style
Influencing tactics and their use in Negotiations
How to Increase your personal effectiveness & credibility 
Understand different ways of processing information and how our personal choices may affect our personal impact. 
Understand different Communication and Thinking Styles and how to adapt yours to suit the situation.
How to put your point across in an effective manner.
Course outline 
The course will focus in 3 interactive modules
Taking Personal Inventory
Influencing
High Impact Communication
Learning Process
Group discussions
Workshop approach
Individual and groups exercises
Course Duration
One full day from 9:30 am to 5pm. 
Facilitator: Maria Lynch