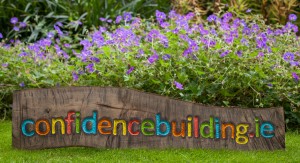 Thanks for visiting this testimonials page.
Contact us for more information.
Up and Coming Workshops open to the general public.
"The Irish Sports Council utilize the services of Maria Lynch (MJL)

for a variety of training and executive coaching interventions. Maria is an exceptionally talented consultant and we have received excellent feedback on her work from all our client sporting organizations. She is reliable, diligent and trustworthy. I would have no hesitation in recommending her to a 3rd party."
Alan O Hare – HR & Corporate Services Manager
It's always a pleasure working with Maria. Maria has worked extensively with our company in delivering programmes on dignity at work, understanding personalities along with multicultural awareness. With all programmes, the feedback from employees was hugely positive.

It is very evident that Maria really cares about what she delivers and always went above and beyond in understanding the company culture and background before she delivered any programme.

Above all, Maria brings a fantastic energy to each session and programme. I couldn't recommend her enough!
Anne, HR Manager Finantial Services
Change Management Training
Maria Lynch presented a course to our employees on change management. It was particularly relevant as the company was going through an acquisition.  Her intervention was critical in assisting the company in maintaining employee engagement at such a crucial time.
Maria's presentation style is very engaging and her knowledge on the subject matter is strong.  Her delivery was very professional and she held the attention of the class while encouraging individual participation throughout.
Maria has a great personality and I would highly recommend her to provide change management training.
Hugh Connolly- SanDisk |a Western Digital brand
Effective Communications Training and Executive Coaching
Maria is just fantastic. Maria has recently worked with all of the ElectroRoute team and feedback from everyone is so positive. It is clear that Maria cares about us and is extremely keen on delivering for us. I have never met anyone as upbeat as Maria. She has to be the best trainer/coach/mentor that I have come across and I have no doubt that she will remain a friend of ElectroRoute as we continue our journey.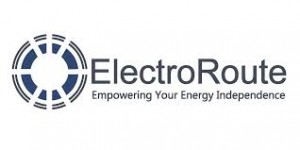 Catherine Kelly, HR Director, ElectroRoute
Thank you very much for your assistance and presentation on  "Building Bridges" on County Officer Day. We really appreciate this and the feedback has been excellent with all counties appreciating the high calibre of personnel we selected to provide this training. I have been involved in your workshops before and once again I have gained much valuable information to assist me with my role.

Lyn Savage, National Development Officer.Ladies Gaelic Football Association
International Assignment
Maria was a given the task of creating a team-building workshop for a multi-cultural international public service organisation with participants from the service staff to the CEO. She designed the programme remotely and then delivered the session in Amsterdam during a team building event. In doing so, she addressed complex relationships by putting the participants at ease with her energy and enthusiasm and personal skill set. She delivered key messages and techniques relating to individual performance, change management and motivational issues in a relaxing, inspiring and fun way. All of the participants thoroughly enjoyed and benefited from the session with high evaluation scores and many positive comments.
Tony Bass, HR Consultant/Team Leader – EU Technical Assistance project

Bringing Colour into your life workshops . Aware National day. Croke Park.
The Workshops highlighted the impact of colour psychology and our moods and how to bring colour into our lives.
Maria. I'm delighted that I found you and that you were able to participate on the day. It was really great to have you there and to cover such a lovely and relevant topic in the workshops. I know many people remarked how they enjoyed the workshops, which is what I was hoping for. Sandra Hogan. Aware PR Manager.
 

I have found Maria to be a very professional highly trained facilitator whose presence within  the

Emmaus programme

has greatly enhanced the range of training programme that we offer. It is a great recommendation of Maria's skills and style of presentation that many people return time and time again to attend her workshops. I would have no hesitation in recommending Maria as a valued professional who can add credibility to the work of any organization she connects  with.
 Margaret Gallagher. Director Emmaus Conference and  Retreat Centre
Thank you so much for your amazing  Confidence Building workshop .All the participants really enjoyed it! they said it was very interesting and you made it fun for them not like other workshops. i think because it was so interactive it worked well. You made them think about how they see themselves in a very positive way, focusing on what they can do and not what they cant. Amanda Gurren. Muscular Dystrophy Ireland. Youth Respite Worker.
Corporate Wellness programmes
It's always a really nice, fun and interesting time when Maria does workshops with us.

She's very knowledgeable and very comfortable to work with.

I don't know anyone in our office who doesn't smile when they see her walk through the door.

Maria has given many of us a lot of confidence that we were lacking in or simply needed to find again.

I would whole heartedly recommend Maria's workshops.  Alison McAuliffe- HR Representative

Maria was extremely knowledgeable and provided constructive feedback in a positive way. Her advice and guidance was extremely helpful providing a new way of viewing and approach how you present yourself professionally ensuring comfort and confidence. Her workshop style is lively and engaging!

          Olivia Varley- HR Business Partner

Colour& Style – Corporate Wellness Programme

This workshop was a great gift to be able to give to our employees before Christmas.  The workshop & appointments were met with enthusiasm from both men & women.

The full day, allowed for that personal interaction in the morning to guide the individual on their colour matrix, while the group fed off each other's interest and enthusiasm in the afternoon.

Maria's delivery allows the participants to relax and feel confident to ask questions. Thanks Maria for a wonderful day! Una Duncan- HR Representative SanDisk |a Western Digital brand 
"I found coaching with Maria excellent… we worked through things that would have taken years to sort!"
Trevor,N.A.M.  National Account Manager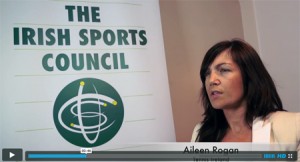 " As a leader in my own sphere I wasn't sure what this process could do for me. However by being open to it and working with the right person-Maria- I feel that the process has been empowering "
Sarah, CEO
"I found the coaching session extremely useful and they have been excellent in assisting my goals for these sessions. They were very enjoyable sessions but very worthwhile. My work practices have changed for the better and I have used a number of techniques that I have learnt in the sessions to assist me in my work "
Siobhan. Head of Quality Control
"I thoroughly enjoyed working with Maria . She gave me an appreciation and confidence when dealing  with fellow work colleagues that has removed a level of stress and anxiety that had existed previously"
Gerard, Finance Manager
"The structured 'guided discovery' approach of this programme proved very developmental and beneficial. It was a genuinely enlightening experience where  I was suitably rewarded with quality output from my own input"
Tim, National Development Manager
In the helter-skelter world of modern day business and commerce, the benefits of allocating designated time slots to engage with this coaching became apparent very quickly to me. This is not the sort of process most candidates can initiate or oversee themselves. Maria's personal approach, attention to detail and her friendly demeanour helped create an environment that was conducive to a meaningful discussion about where an individual finds themselves in their work life and what steps might be taken to advance themselves professionally. It was logical, digestible and enlightening.
Alan, Communications Manager
Maria is extremely talented and she made the coaching experience easy and enjoyable. I felt I was drawing the topics for discussion with her and we created the roadmap of achievements together
Georgina, HR Executive
Maria is such a wonderful woman, very compassionate and supportive. She sees the lighter side of life and makes coaching very comfortable. She is not afraid to hit the nail on the head to move things forward. Thank her and appreciate the time working together
Alison, Fitness Instructor
"Coaching sessions with Maria were a very positive experience, challenging my own set beliefs and encouraging me to seek new paths in terms of my outlook on key areas of my professional career, in particular developing a more comprehensive understanding of the communication process. My own career motivations were challenged and I was encouraged to think more about what I wanted to achieve both within my current job and further afield. The coaching was delivered in a very positive and friendly way and was a thought provoking and interesting process."
Darren, Chief Operations Officer
Excellent opportunity to take the time to reflect on my own work practice and ways to improve. The guidance and support provided by Maria opened up other avenues that I had not previously thought of and made me focus on the important issues  and potential solutions.  These sessions reminded me of the  areas in which positive influence can be brought to an organization.
Miriam .  Business Partnerships Manager
I found the coaching sessions with Maria extremely professional and focused.  Clear knowledge of what I wanted and structures were then put in place to achieve personal and professional goals.
Vincent  Child Welfare, Education and Regulations  officer
I was surprised by the effectiveness of Executive Coaching, I had never undertaken this before and didn't know what to expect, but with an open mind I benefitted greatly from the sessions with Maria.
Deirdre . Sports Administration
I really looked forward to each session and I walked away each day with 'a lift in my step' and       a feeling of confidence.  I would recommend Maria  as a coach to anyone.
Teresa .Operations Manager
While I was a bit apprehensive at first, I am really glad I was given the opportunity to work with Maria. I definitely feel I benefited hugely from the experience and would encourage anyone to work with Maria. Empowering probably sticks out as I learnt to control my own destiny during the sessions.
Niamh .Developer Officer.
 I found the time spent in the sessions  with Maria really brought some clarity to my thoughts about looming decisions and how best to approach the various possible outcomes. They also helped me prioritise what had to be dealt with now and what could be developed over the longer term. This in turn has brought a better sense of perspective to dealing with issues that arise from time to time.
Paul, Head Coach
I thoroughly enjoyed the sessions and found the support and techniques invaluable for my personal development. The extra motivation and spark I got from the sessions really helped me to reinvigorate myself into my work. I found Maria extremely approachable and very welcoming in our meetings and always made the sessions enjoyable and relevant to my work.
Graham.  Sports Division officer
I found all sessions to be extremely beneficial and am now more confident in my approach to certain situations that I find myself in regularly.  Maria is a very charming, approachable individual who can quickly identify a type individual and knows what tools are needed to address a problem or situation.  Maria made the sessions very comfortable and listened intuitively to me at all times.  I always looked forward to our coaching sessions.  I have no hesitation in highly recommending Maria for Executive Coaching Sessions and hope to work with her again in the future.
Damien   ,Ticketing Co-ordinator
 Maria was wonderful. Her mixed approach, physical exercise, energy exercises, use of flipcharts,computer slides..doesn't allow boredom or slip of concentration. It was all good for me.

Maria is excellent , very caring and with a great way with people. The workshop help reaffirming my own goodness and understanding my values.
This Training was very relevant as my relationship with clients is becoming more important. It raised an awareness of the importance of communication and it is especially important in a senior role as I meet and deal with more clients.
Maria was very enthusiastic and knowledgeable about the content of this course and she also made it easy to participate.

The role plays allowed an opportunity to learn how to deal with difficult clients and the importance of non-verbal communication was also very useful

The course aided me in understanding development points for myself when dealing with clients. Maria made the day very interactive and held our attention.

Maria kept the course interesting , was enthusiastic and energetic throughout. The most beneficial aspects for me were presenting in front of a group and role plays.

The course covered all subjects that you may not always remember to consider when communicating with clients. Maria was engaging and gave good examples , made the course very interactive
Maria is an excellent communicator, very effective, very knowledgable about stress and how to deal with it from happening.

This course was Excellent would highly recommend

Very well presented content and overall top class, excellent , informative, encouraging

The day was very relaxed and easy to learn. Maria broke all the different techniques down.

I found Maria Jose extremely informative on the subject matter and had right balance between theory and practical exercises.

I enjoy being able to verbalise concerns and realise feelings were consistent with pressure of role/ Maria is excellent, Understanding and good knowledge.

I enjoy the self evaluation aspect of the course .Maria is enthusiastic, knowledgeable and engaging.

Maria is nice and pleasant, explained everything well and showed great interest.
I thoroughly enjoyed the training, your approach, your ability to put as at ease. Found this workshop the best of all I've attended with the Enterprise Board. Carmel
Maria's upbeat, enthusiastic personality and sunny disposition made me enjoyed the training. Learned from assertiveness role-plays and the compassion traps I fall into. Geraldine
Maria was very knowledgeable and enthusiastic which made the course enjoyable and help us learn a lot from her.

Excellent rapport built with group. Kept interesting throughout the day.

Maria is an energetic,engaging speaker. Keen to get the group participation. Keep group attention throughout.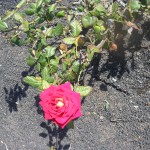 Work Life Balance in Challenging Times , Library NUI Maynooth

" Maria was excellent. I have done these type of courses before, and easily the best I have experienced"

" Thank you Maria. You have a lovely gentle style. I really enjoyed the day and will take away and use what I have learnt "

" Maria was excellent today , she is such fun, warm and she gave us so much on the day. It  went by so quickly because it was so enjoyable.Thank you ! "

" I learn to make time for myself, to relax and not to clutter my life with non-essentials"

" I learnt about recognising my own values, taking time for them, to be more confident by allowing myself to relax and delegate "
You have an excellent way of presenting material and I appreciated the way you brought simple teaching aids (magic wand and plugs!), got us doing work in pairs and had us walking like queens.I believe I have come away with many good, relevant and usable skills for managing the many situations of potential strife and conflict in life! You made it possible to say "no" and yet leave both parties with something real to hold on to – a great skill! Thank you.

But for me the most wonderful aspect of the whole day was YOU…………your brightness, vibrancy, life giving energy, knowledge of your topics, superb teaching skills and genuine kindness were such gracious gifts! Wow!
Sheila Devane mmm, Doctor of Clinical Psychology Lecturer & Trainer
More Testimonials on Assertiveness Training
It was fabulous; I can't remember when I enjoyed a training session so much – and it was full of great, great ideas and practical steps to keep us well dressed, looking modern and out there putting our best foot forward!

'I've gained motivation to improve my sense of style'

'I' ve learned ways to enhance my body shape and boosting my confidence'

'I learnt to love myself and be confident in my own skin'

'I learn to be true to my own style and adapt the trends to suit my own shape'

'I found out my correct frame (medium) and that is time to buy a dress!'

'I' ve learned practical tips on what clothes best suit my body shape and the piece at the end on positive thinking'

'I' ve learned lots of tips and fun'

'I' ve enjoyed it all, a very worthwhile personal satisfying day'

'I' ve learned how to make shopping more fun'.

'I' ve learned great tips and advice'
Trainees Testimonials about Maria and her training and  presenting style.
 Feedback word cloud- Maria's Training & Presenting style

'Maria is warm and friendly'
'Maria is extremely good, motivating, enthusiastic, beautiful and helpful-gives you a sense of being important when she speaks to you directly';
'Maria is fantastic and has an amazing aura.'
'Maria, I love your personality!'
'I really liked Maria's openness, energy and passion, excellent, approachable'
'Friendly delivery, valuable, clear information, very easy to follow'
'Feeling comfortable and positive energy and interaction, felt very safe completely at ease'
'Maria is so positive and natural; her energy was electric which spread to the room'
'Maria's energy and ways of explaining was very clear and uplifting'
'Maria is confident, friendly and good humoured'
'Maria is enthusiastic and to the point'
'I enjoyed the welcoming and enjoyable atmosphere'
'Great presentation style, excellent pace'
'Excellent, would highly recommend'
'Very good, happy & light'
'Excellent & joyful'
'Excellent, couldn't ask for better'
'Very warm, clear, good explanations, Easy to learn, great visuals'
'Most informative & fun'
'Excellent and great delivery'
'Maria is excellent, confident, approachable, and easy to listen and to understand.
'Great presentation style, excellent pace'
'Excellent, would highly recommend'
'Fantastic. I would like more time with Maria'
'Maria is very informative and communicated very well'
'Excellent, learned a lot, gave good advice, very clear presentation'
More About Maria as a Trainer – Taken from  Training Feedback forms.
'Maria is very easy to understand and stayed focused'
'Maria  is a very energetic,motivated , respectful coach/trainer/teacher'
'Very clear, guided workshop well. A lot to take in but presented in an easy way to understand'
' Maria did an excellent job. Very interactive and hands on'
'the energy and enthusiasm is stimulating. Maria is very knowledgeable'
'made to feel very welcome, at ease, very enjoyable'
' Maria is excellent, explained very well'
'Maria is one of the most pleasant instructors I have experienced'
'Excellent. Maria made the experience very enjoyable and beneficial'
'I rate Maria extremely high'
'hope Maria is back again'
'I kept my full attention all through the training, my mind never wandered'
 Feedback word cloud- Maria as a Trainer