This practical and interactive assertiveness training is designed for participants who want to improve their assertiveness levels and feel better about themselves.
It is an opportunity to develop greater self-awareness and understanding on how to develop an assertive mindset.
Learning how to develop this key skill will enhance your life and build your confidence. 
Who should attend?
Participants that wish to increase their assertiveness skills levels working at all levels in the organization.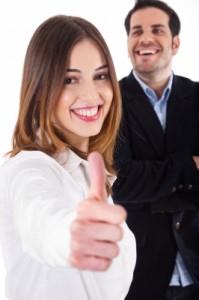 Course objectives 
Participants will learn 
How to make a positive impact when communicating with others
The behaviour styles you adopt that can help or hinder your performance
Understand the difference between passive, aggressive and assertive behaviour
How to achieve your desired outcomes in a positive way
How our thoughts affects our behaviour and the way we feel

How to set healthy boundaries and manage your emotions during conflict

How to protect your energy, feel less stress  and remain calm during challenging situation
How to develop an assertive mindset  
How to think and behave assertively
How to improve your negotiation skills using assertiveness
Assertiveness training course outline 
The course modules will be adapted to the audience needs. The course will be delivered in different modules covering:
Communication skills- Assertive Communication
Self-awareness
Boundaries 
Assertive Behaviour 
Learning Process
Group discussions
Workshop approach
Individual and groups exercises
Role plays
Energy awareness and self-management exercises
Course Duration
One full day 
Facilitator: Maria Lynch/MJL
For information on one to one Assertiveness Training   contact us
Click here for Assertiveness Skills Upcoming Events 
Maria was featured in the Irish Independent talking about Confidence & Assertiveness in conversation with Tanya Sweeney. View the article 
Contact us for more information. Testimonials
Media
Maria has been featured in RTE and the Irish Independent Talking about Confidence & Assertiveness.
View all Media.
 Most recently in LIVING SUNDAY INDEPENDENT 24th January 2016.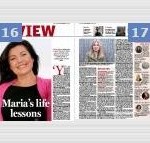 "Maria's  life lessons in assertiveness " 
Liadan Hynes
undertook an assertiveness training course with life coach
Maria Jose Lynch
and ended up with a complete lesson in life skills.
Read article online
Testimonials
 for Confidence & Assertiveness.
View all Testimonials.