MJL confidence building programmes  includes Confidence Building Coaching , Confidence Building Training , Confidence Building Workshops, Confidence & Self-Esteem building, Coaching with Emotional Intelligence. Coaching with Positive EFT.

Confidence is a feeling , it comes from within and it is an attitude that encourage us to have a go and take a step in the right direction having trust in our abilities and our instinct to show us how to get what we want . Maria
Maria has been featured in the Irish Independent talking about Confidence in conversation with Tanya Sweeney. View the article
Confidence influences the quality and happiness of our lives. It is linked to our self-esteem, our self-worth and trusting ourselves that we can do and get what we want even though getting it might stretch our comfort zone and get us to new territory . Maria
What can MJL do for you ?
MJL confidence building programmes  aims at you regaining trust in your abilities, helping you raise awareness of what you are good at and helping you get clarity of what you want through Confidence Building Coaching , Confidence Building Training , Confidence Building Workshops.
MJL Confidence building programmes will also look at your self-esteem and go deep within to help you recognise low self-esteem and what triggers it and help you develop your own self-worth showing you how to build up a more positive image of yourself. We will also look at developing your Emotional Intelligence skills to maximize your wellness and personal effectiveness.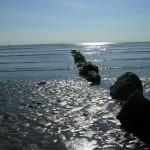 If life circumstances have put you in a position of giving your power away we will help you get back on track step by step and show you what is appropriate behaviour when communicating with others,how to set up boundaries to protect your energy and develop your self-awareness and assertiveness skills.When we face change and uncertainty in our lives we might feel anxiety and stress and that will have a knock down effect in your confidence so we will look at ways of coping and managing your stress levels.
Sometimes confidence building starts with you making some external changes and that's when Colour and Style advice comes to play to give you a boost and make sure you make the most of what you have.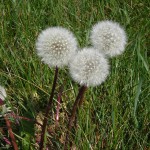 MJL wants you to feel content and at peace with yourself and regain confidence in your life and future starting right now .
You will know in your heart what is best for you and when you are ready to start. MJL will be right here to support you through Confidence Building Coaching and Confidence Building Training .
Maria in the Media. View all articles.
Contact us for more information. Testimonials