The personal coach seeks to do for your life what a personal trainer does for your body. Minneapolis-St. Paul Star-Tribune
People come to Coaching because they want a positive change in their current situation.
Confidence Building is at the heart of Maria's Coaching Practice. Coaching with Maria can help you regain passion and enthusiasm for your life and motivate you to take action towards what you really want to do in a safe, non-judgemental, confidential and empowering environment. Whatever your goals, together we will look at what is holding you back and take it from there.  A few sessions with Maria can make a positive impact in your life.
More Information about Coaching
MJL provides one-to-one coaching appointments for Confidence building, Life Coaching and Executive Coaching. Coaching with Emotional Intelligence to facilitate behavioural change in the workplace.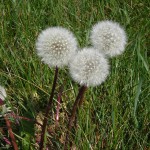 contact us  or phone 087-2794346.