Maximise your staff Personal Impact and Professional Image with a positive, fun and practical day.
Wearing Colour with Confidence. A corporate talk suitable for team building.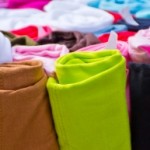 Wearing the right COLOURS for your complexion will help your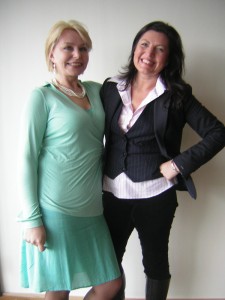 professional image.
Learn what colours suit your complexion, your SEASON, how to introduce colour in your wardrobe and how to mix & match them. Learn the basics of psychology of colour and how to wear your best neutral colours as alternatives to wearing black. Included is your personal colour analysis with professional drapes & your individual colour cards.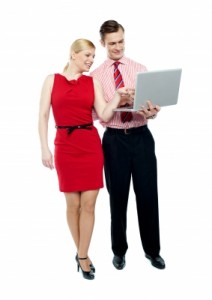 Who should attend?
Employees that wish to know how to include suitable colours in their wardrobe.
Course objectives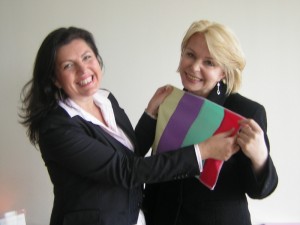 Participants will learn :

Know what colours suit you best

Know your Season in the colour wheel
Know how to use your 2 Colour cards 
Be confident to wear colour in clothes and accessories
Identify your best neutral colours
Course outline 
Individual Colour analysis

How to use Colour cards and Season 
Learn to mix and Match colour in your outfits.
Individual Consultation
One-to-one attention
Workshop approach
Powerpoint slides
Individual and groups exercises
Course Duration:  It will depend on your staff needs. Full day recommended if you wish to include personalised colour profiling for participants. A general talk on colour will be a minimum of 90 minutes.
Maria was extremely knowledgeable and provided constructive feedback in a positive way. Her advice and guidance was extremely helpful providing a new way of viewing and approach how you present yourself professionally ensuring comfort and confidence. Her workshop style is lively and engaging!
                    Olivia Varley- HR Business Partner
It's always a really nice, fun and interesting time when Maria does workshops with us.

She's very knowledgeable and very comfortable to work with.

I don't know anyone in our office who doesn't smile when they see her walk through the door.

Maria has given many of us a lot of confidence that we were lacking in or simply needed to find again.

I would whole heartedly recommend Maria's workshops.
                   Alison McAuliffe- HR Representative
This workshop was a great gift to be able to give to our employees before Christmas.  The workshop & appointments were met with enthusiasm from both men & women.

The full day, allowed for that personal interaction in the morning to guide the individual on their colour matrix, while the group fed off each other's interest and enthusiasm in the afternoon.

Maria's delivery allows the participants to relax and feel confident to ask questions. Thanks Maria for a wonderful day!
                    Una Duncan- HR Representative SanDisk |a Western Digital brand