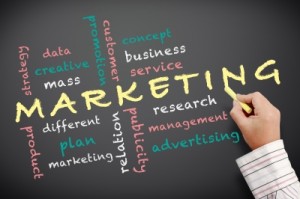 This practical and interactive marketing training provides an opportunity to understand and become familiar with the fundamental strategic concepts of Marketing and Strategic Thinking for Planning.
Who should attend?
Employees working at all levels in the organization.
Aimed at Executives that wish to understand the Marketing dynamics , concepts and apply them to the business strategy.
In this marketing training, participants will learn:
The principles of Traditional Marketing and Marketing Strategy.
The concepts of Internal Marketing- within the organization and External Marketing- Target market
To understand the concepts of Positioning, Unique Selling Proposition, Marketing Mix, Market segments and Target markets.
How to target a market segment ( by geography, psychographics, socio-cultural factors, demography)
The importance of Branding and the concepts of Brand Essence and Brand Identity
To Follow the AIDA model to create copy an evaluate advertising.
The concepts of Strategic Market Development
How to create a Vision/Mission Statement 
Effective Strategic Goal Setting 
Become familiar with resources to help Strategise your business: SWOT , Ansoff's Growth Matrix, Boston Consulting Group Growth Share Matrix 
Be able to translate these concepts into clear strategies within the organization.
Learning Process
Group discussions
Workshop approach
Individual and groups exercises
Course Duration One full day from 9:30 am to 5pm. 
Facilitator: Maria Lynch /MJL
Contact us for more information.