Welcome and thank you for visiting confidencebuilding.ie website.
My name is Maria Jose Lynch. My business name is MJL-  Motivated Joyful Living.
Motivated Joyful Living is a combination of the initials of my own name with 3 words that represent my outlook in life.
My personal mission with MJL's is to inspire, enrich and contribute to people's lives and facilitate growth and understanding of ourselves and others.
MJL's works with all aspects of confidence building through workshops , one to one coaching, group facilitation , training, team building exercises and international assignments as trainer and motivational speaker. Contact us.
Maria's background is in Business and Marketing with over 20 years combined commercial, coaching, mentoring and training experience. In 2007 she embarked on a career transition to start her own business: MJL- Motivated Joyful Living– to specialise in the subject of confidence building as a one-to-one Executive & Confidence coach, trainer, workshop facilitator and international speaker. Maria is originally from Chile and brings an open, warm, creative, practical, and energetic approach to her work. She is a designated provider for Executive coaching services for Sport Ireland -the Irish Sports Council. Her work and life in Ireland has been featured in the Irish Media on RTE and the Irish Independent –particularly in the areas of Confidence and Assertiveness.
I will channel my energy and enthusiasm to keep you focus on achieving your goals. Maria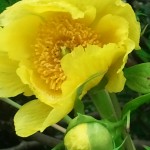 Maria has been featured in RTE and the Irish Independent Talking about Confidence & Assertiveness.View Media Articles